Want to wow your guests? Here's everything you need to know, according to a celebrity event expert.
June 8, 2020 written by  Maddy Zollo Rusbosin for Orlando Magazine original article here.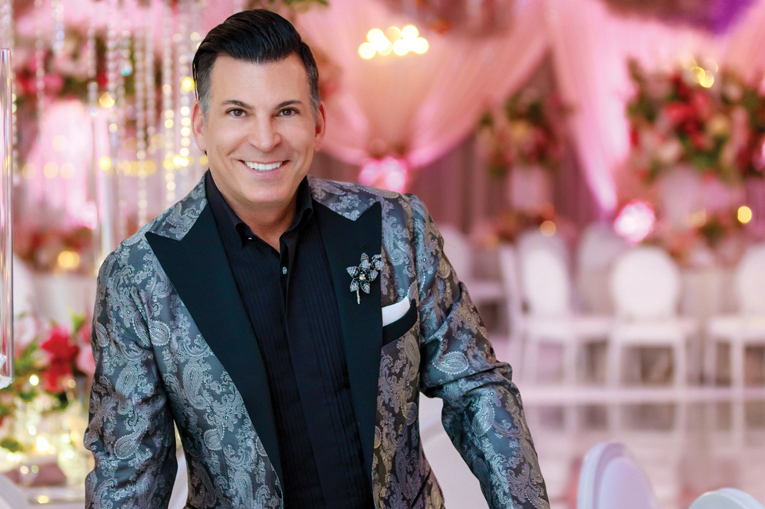 Meet David Tutera. For over 30 years, he's been a trailblazer within the wedding industry, making a name for himself through his innovative approach to party planning, bridal dress designs and creative flair. Tutera has created all kinds of events, from glamorous intimate affairs to a 2,500-person wedding in Indonesia. Not only does he have a star-studded client list that includes Elton John, Jennifer Lopez and Matthew McConaughey, he's also starred on hit TV shows like My Great Big Live Wedding With David Tutera on the Lifetime channel and WE TV's My Fair Wedding. Tutera also is the author of numerous books on entertaining and event planning. There's no one better to turn to for advice if you want to throw an event for the ages. Read on for his expert wedding planning tips for brides-to-be.
Orlando magazine (OM): What are some of the trends you're seeing now in the wedding industry?
David Tutera (DT): I like to think of myself as a trendsetter, and what I love to do is change the expected. One way to do this is by moving moments of a timeline around—perhaps, cutting the cake first or doing an interesting processional at the start of the ceremony. In the past, the trend has always been "let's move from A to B to C." Now, I like to keep everything within the same space but change the experience within that environment—that way you're keeping the energy in one place. For example, I had a client who wanted to have an after-party with dessert in a different location after the big party in the ballroom, but I told her that guests would be more likely to leave. Instead, at the end of the night we had the bride and groom make a toast while the band was dismantling. During their speech, the cake was cut and the DJ was set up, so the room seamlessly turned over into a different phase of the party without the guests even noticing, and everyone stuck around. And sometimes it can be the smallest or least expensive thing that makes the party that much more unique.
OM: If a bride isn't sure what she wants, how can she find her personal style?
DT: Many women get lost in the shuffle in regard to what they think they should do, what they want, and what people are telling them they should have. I always tell them it should be a slow process. I've also always believed that a woman on her wedding day isn't necessarily the same person she is every day. For example, if you live and breathe a more boho vibe every day and want that for your wedding, then you should absolutely embrace that style. However, if you want to feel like a princess and have a fantasy-filled event, go that route, but make sure you feel comfortable with everything that comes along with a more formal affair.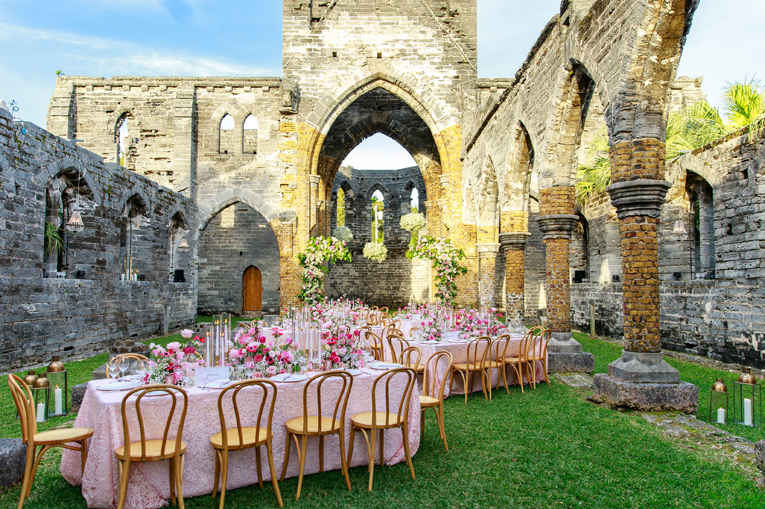 OM: Do you think it's important for the bride's dress to match her wedding theme?
DT: Absolutely. However, I always say a bride should be dressed ten times better than she would be if she was a guest at her own wedding. You always need to be more dressed up. I've seen brides wear very modest gowns, and they often look underdressed compared to their guests.
OM: What questions should a bride ask herself in planning her Big Day?
DT: She needs to ask what type of energy she wants the guests to experience. That's an easy question to ask, a hard one to answer. Take yourself out of the role of being a bride and put yourself in the role of being a guest. What do you want your guests to feel and experience? When they leave, what story do you want them to tell? Is your wedding traditional, low-key, or a party? Is it something romantic with incredible emotion? Or is it funky and edgy, so you feel like you're in a club? These are things brides don't think about, but should. I ask my clients a lot of personal questions and I want them to befriend me. Once they feel comfortable, I can get into asking little detail questions so I can create a wedding that matches the personality of the couple.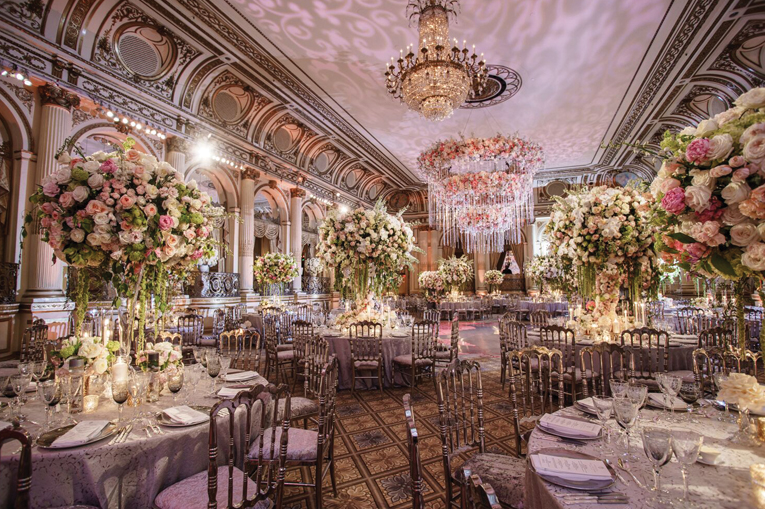 OM: What advice do you have for planning an outdoor, beach or destination wedding?
DT: Anyone planning a destination wedding or a celebration in a climate that becomes very hot at certain points of the day has to be sensitive to their guests and remind themselves that heat makes you tired, uncomfortable, and sometimes it doesn't make you look so good. If you're in Florida, a suggestion is to have the ceremony outside and then bring the party indoors. You can pull off an entirely outdoor event if there's a breeze in the air, but I do try to tell people that you and your guests don't want to be miserable at your wedding because of unbearable weather. It's also important to always be prepared and have a rain backup plan.
OM: What are some of the biggest mistakes brides often make?
DT: Consistently across the board, the biggest mistakes center on money. Many brides are not prepared for or do not understand how much a wedding can cost. I always try to give clients an estimated working budget before they hire me. Both the couple and the planner need to be upfront and honest about the costs. I think a combination of honesty and openness allows the planning journey to be less stressful.
OM: Are there any other secrets to planning a dream wedding?
DT: I always tell brides, when you get engaged take a breath. Don't jump into planning because you're not ready. Every bride I know that has planned in the beginning has spent money on choices that they totally didn't like later in the process. I say sit down, come up with ideas, think about what you see for your wedding, but don't buy anything for a while. If you like something, it means you don't need it. If you love something, then ask why you love it so much. Whether you hire a planner or not, just make sure that what you're choosing is something that you know you're in love with.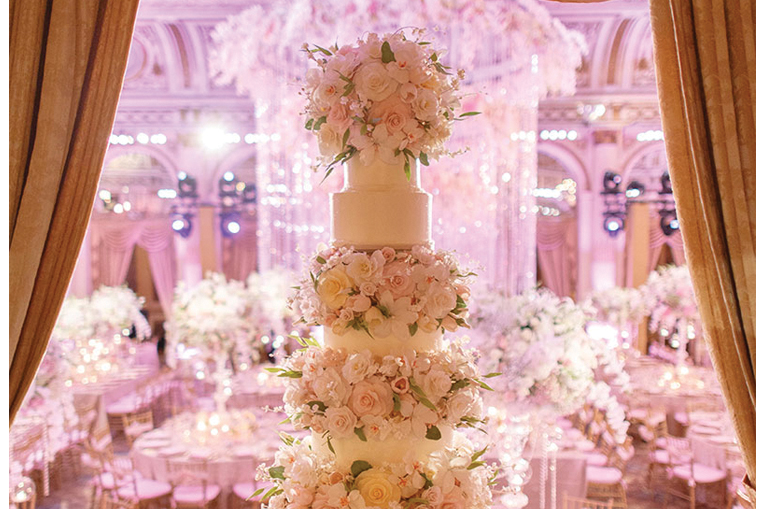 This article appears in the June 2020 issue of Orlando Magazine.