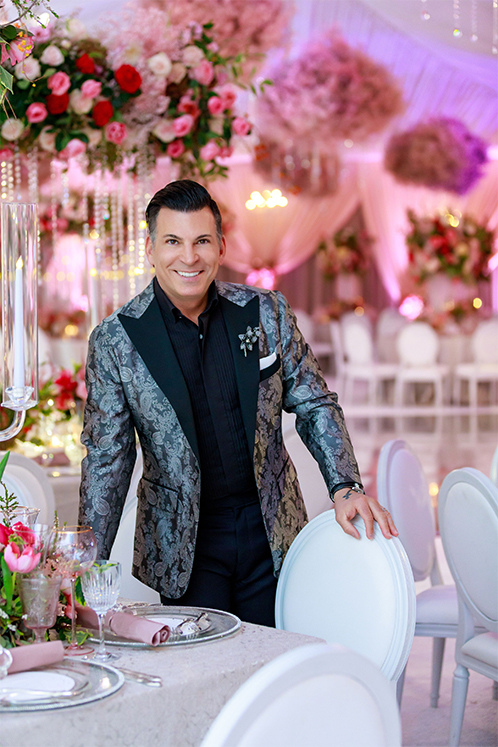 Creating celebrations is NOT a job to me, it's my passion… I simply love what I do!
David Tutera
Planning & Design
A David Tutera event is more than an event – it is an interactive experience about who you are.
The David Tutera team is a leader in the event industry for over 30 years internationally. Our specialty is creating one-of-a-kind celebrations that truly represent the honoree(s). It is through the details in every aspect of an event; from fine stationery, flowers, visual design, production, entertainment, lighting, to overall execution that an event can be the perfect medium to tell your celebration story.
As a designer, David believes in finding solutions for couples in love, for families, and for children.
Everyone can dream, therefore everyone can create. The DAVID TUTERA Collections connect with consumers because they are inspirational– affordable – personal – and unique. The DAVID TUTERA Collections always provide a solution for consumers, allowing everyone to always feel creative, trend forward and keep it easy and fun. David believes that every day is worth celebrating! David looks forward to being part of each and every special moment in everyone's life!
David Speaks
David is a world-renowned speaker and event planning mentor. Check out a gallery of his recent speaking engagements and appearances.
We should connect, so I can listen to your wishes, understand your dreams, meet your expectations because my goal is always to bring joy to you and every one of your guests. My objective is to truly tell a complete story and create everlasting memories for everyone.
David Tutera