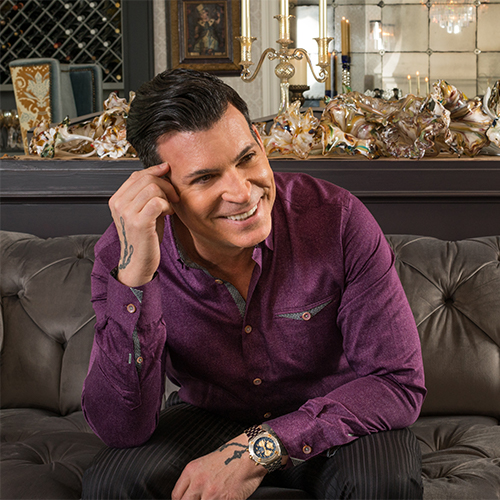 The David Tutera Di
f

ference

We offer a full scale of services. Clients hire David Tutera and team for our abundance of knowledge as your event planner or producer to handle each and every logistical element of your event. The DT team will serve as the conceptual and visual event designer to handle all décor related aspects. Therefore, we handle and orchestrate the planning, production and design elements. This is an integrated approach that creates a seamless message while alleviating the number of vendors you will have to communicate with.
Experience
David's true goal is to always make you feel like a guest at your own celebration and to always create an "EXPERIENCE" for all who attend. A dream can become a reality with the expertise of David Tutera and team.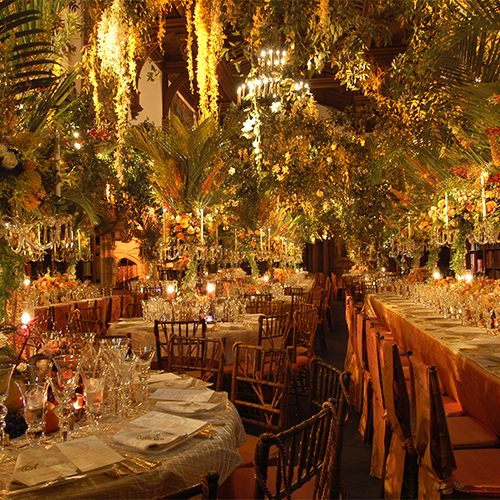 The Tutera Team is comprised of event coordinators, event designers, logistics specialists, floral designers and more.
We only accept a select number of clients to ensure our entire team is focused on your event from the moment we are hired to each day leading up to your celebration – and we will be there to handle all the vendors, and execute the big day! David and his talented, energetic team are not only great at what they do but, because they love their jobs, you can be sure that every interaction between your guests, staff, vendors, and the David Tutera staff will surely be positive, creative and enjoyable while striving for uniqueness and excellence!
Your imagination, your creativity are right in front of you… just open your eyes – you can do anything!
David Tutera
The art of entertaining is about joy, love & simplicity.
How the David Tutera Team Works
The David Tutera team will oversee all vendors that are working on behalf of YOU, our client. David and the DT team will manage and guide all vendors. Production timelines will need to be met from each vendor and submitted to the DT's logistics team. This is a collaborative experience but it is necessary for all vendors to understand that the DT staff is here to execute the look, style, passion and vision of our client. The Tutera Team can curate a team of vendors that best fit the needs of your celebration, while also working with vendors of your choice. Ultimately we guide you and you'll make your final decision on which vendor will meet your vision and budget.
Not only is David a great planner and visionary, he is a great person and now a friend to me and my family. He always has a smile on his face and is willing to pull up his sleeves and work to make sure you are happy.
David and his team not only gave us what we felt we wanted, but his ideas, attention to detail and suggestions were immeasurable. These intangibles made our wedding events priceless and our friends and family still talk about it.
David Tutera and his team were none other than stellar! They proved to adapt seamlessly to all of my needs and were excellent with communicating clear steps and timelines so I could breathe and enjoy the process. They made me feel as any new bride-to-be should…..on top of the world.
One of our favorite characteristics of David planning our event is that he is so detailed in all aspects. David made sure every guest was picked up from the airport with a gift in the car, and he had a welcome gift in every hotel room as well. David's attention to every element truly makes it an experience. He turns a party into a true moment in time.
David's attention to design, to details, to guest relations, to making sure every elements is handled is what allowed for us to enjoy both of our son's weddings. We enjoyed David's professional and design abilities that when we hired David for our second son's wedding we invited David to sit at the family head table with all of us.
I could not believe upon meeting David, how kind and understanding he was. He asked all the right questions, but most of all, he listened and followed all suggestions I wanted to ensure that our wedding would be beyond spectacular! I was not disappointed one bit! David worked closely with my daughter and also took into consideration what was important to me particularly, with providing budgets on a timely basis. Bravo to David and his team, as he made my daughters dream wedding truly become a reality!
David remained open to any new ideas I had and took time and great care to explain how he would incorporated them. The day of the wedding, I couldn't believe how perfectly coordinated everything was; there was not a single set back and no detail was out of place. It was AMAZING!
When I met David he immediately won my heart, my confidence and most importantly, my trust. I'll never forget the very first meeting of many that we shared. David met with my fiancé and David made every effort to get to really know us as a couple and as individuals. There were challenging moments in which my fiancé and I had very different ideas about the details of our wedding and David just stepped right up to the plate and took great care to be sure he helped up come to the best possible option.
David is committed to his work and will without any reservation consistently deliver above and beyond your expectations!
David is not only the consummate professional and brilliantly talented, but he is an honest, dedicated, deeply caring man that will anything to make sure a client is beyond happy.
Tell Us About Your Celebration
Please tell us about your celebration and we will be in touch with you shortly or call us at 844.305.9457
Planning
Pricing for planning services varies due to size, details and location
of the event. All planning fees are quoted as flat fee and will never increase or decrease based on how much or little we are utilized.
Design
Every David Tutera event is custom produced and created; therefore, design prices range depending on the client's vision and overall style.
Pricing
There are two elements – the price for planning which is a flat fee, and then there is the price for design/decor, which depends on the vision you have to create and your overall budget.