We had fun this year creating 8 fabulous weddings for deserving couples and providing them with some GREAT surprises along the way!
Well, our friends from Tabacon Thermal Resort & Spa wanted to share some tips on what you can do in Costa Rica for an adventurous honeymoon. See the picture below when Krista found out about her new puppy and honeymoon surprise!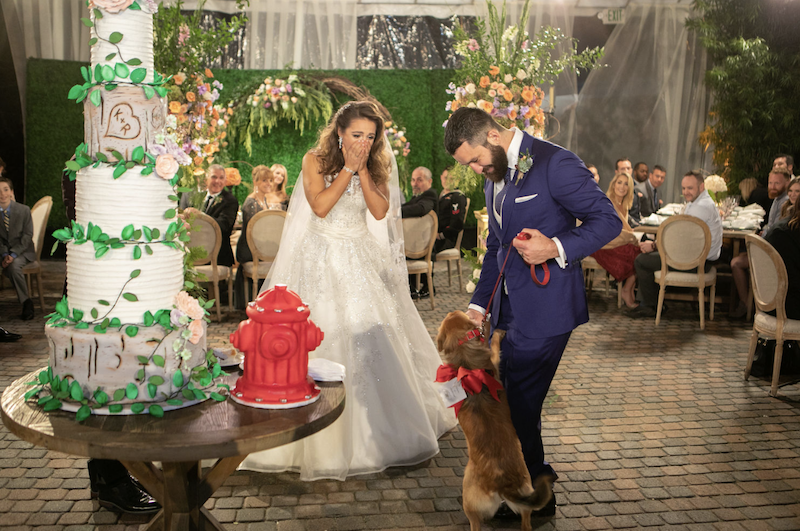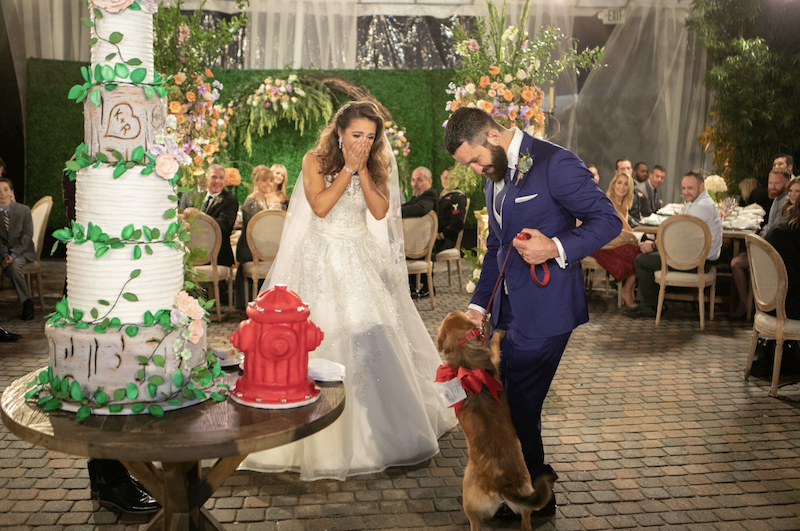 When travelers think of Costa Rica, the first thing that comes to mind are the pristine beaches, but visitors must really explore the rainforest to experience the best this incredibly biodiverse destination has to offer. It is the perfect getaway for couples seeking an adventure-filled honeymoon with its lush rainforests and plethora of exciting activities. These four excursions offer some of the most exhilarating thrills in Costa Rica for an unforgettable trip filled with adventures of a lifetime.

1. Zip-line Through the Rainforest If you're ready for something daring, take your relationship to new heights as you zip-line through the forest at 60+ mph. During this daring activity, thrill-seeking honeymooners are likely to come face-to-face with Costa Rica's wildlife while soaring over trees at top speeds.

2. Hike to a WaterfallThose looking for a more mild rush, can stray from the beaten path and take a hike to the La Fortuna Waterfall, an impressive waterfall near the Arenal Volcano that will literally take your breath away! The moderately challenging hike leads through lush jungles and breathtaking views, creating a picture-perfect backdrop for your honeymoon p hotos.

3. Soak in Natural Hot SpringsWhen you're worn out from all the activities, head home to Tabacon Thermal Resort & Spa – a nature's playground spread across 900 acres of lush rainforest reserve near the base of Costa Rica's Arenal Volcano. Couples will get the chance to soak in natural hot springs and cascading waterfalls naturally heated by the volcano's magma. The water is rich in minerals such as calcium, lithium, and silica that are known to promote overall health and well-being. You and your new life partner can soak up the beauty of the nature around you in one of the world's most beautiful destinations. Added bonus, honeymoon suites have volcano views!

4. Unwind with Yoga and Spa to the Sounds of Local Wildlife Take a deep breath, calm your mind, and stretch deeply into your new life together by unwinding with yoga in Tabacon's private rainforest bungalow. Looking to unwind even further? The spa at Tabacon consists of open-air bungalows where treatments are rendered to the sounds of rushing streams and local wildlife. The resort blends natural rainforest elements with indigenous ingredients to create a special wellness experience for adrenaline junkies looking for the perfect way to relax after a day of exploring. Expert advice: Try the Idyllic couples massage, which includes an indigenous love chant and a bonus soak in a private jacuzzi filled with thermal spring water, plus fresh fruit and champagne to snack on.