Guest Blog provided by Nina Shoes and Jewelry
We at Nina are thrilled to be showcased on the bridal parties appearing on the first season of, "My Great Big Live Wedding with David Tutera." David and his team chose to reward some very deserving couples who have overcome great hardship, from a cancer diagnosis to a family tragedy involving gun violence. Nina is delighted to have been a part of these remarkable couples' beautiful wedding celebration, by providing elegant Nina accessories to complete their wedding day looks.

During the series premiere, we meet Redmond and his fiancée, Krista. David and his team volunteer to help plan a dream wedding for this outstanding couple who have both devoted their lives to helping others. Redmond is a navy corpsman combat medic, who lost his leg stepping on an explosive device while serving in Afghanistan. In spite of his injury, he defied the odds that he would never run again. Now, Redmond participates in vigorous activities from skydiving, to surfing, and even competing in the warrior games where he met his future wife. Krista is also a risk taker who continuously puts her life on the line. She serves her community every day working as a firefighter at one of the busiest fire stations in the nation.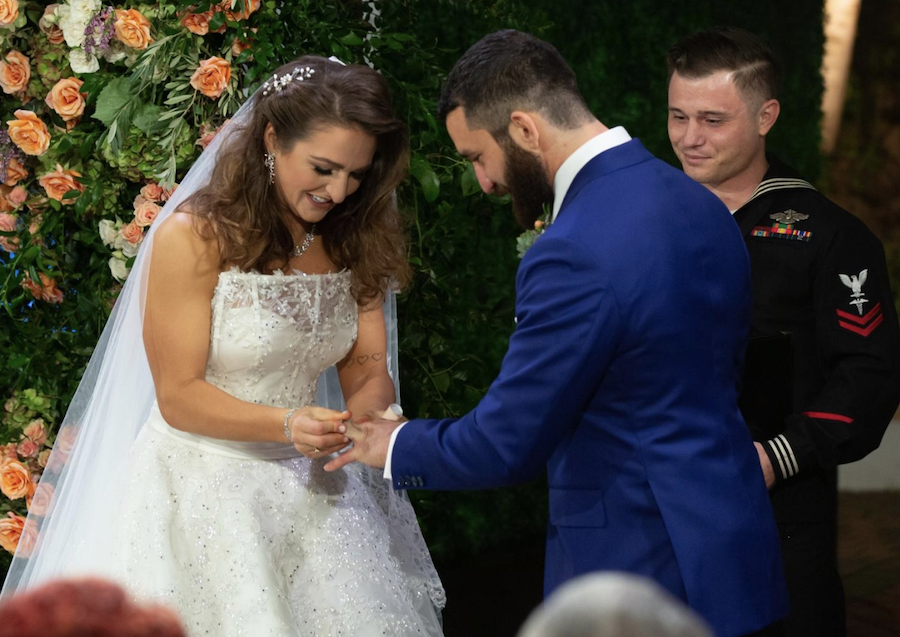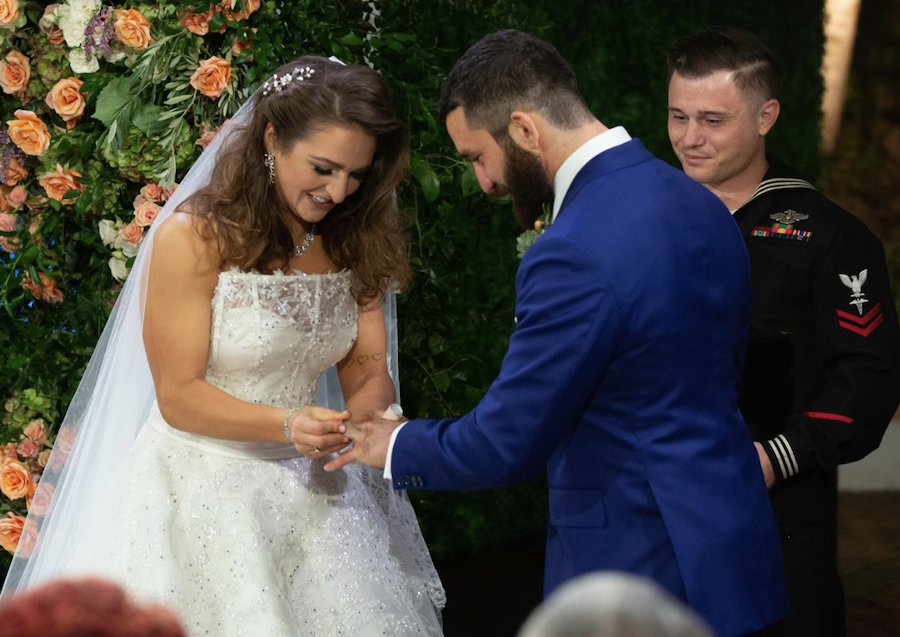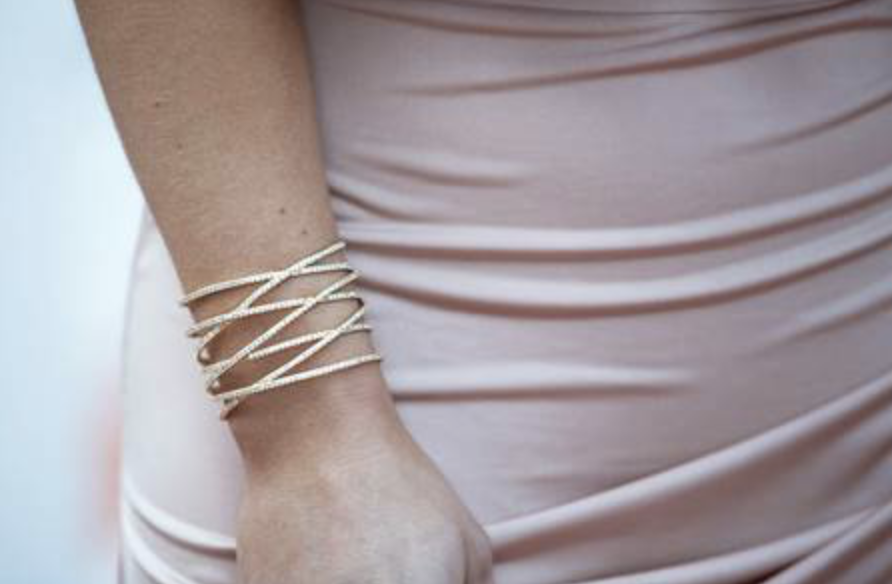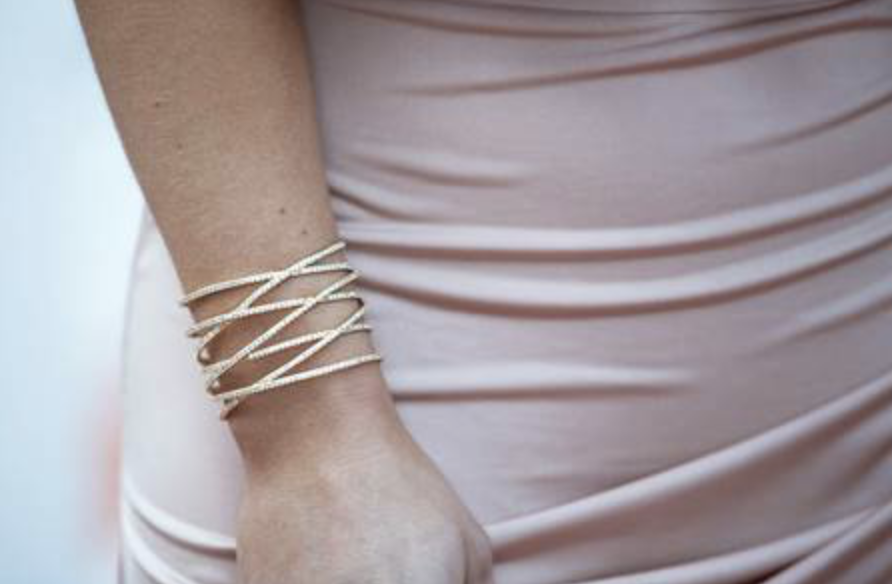 Krista met her matron of honor and fellow firefighter, Whitney, working in the same Los Angeles firehouse. During the beautiful ceremony, Whitney looked stunning while wearing Nina's elegant Willow bracelet. Krista's bridesmaids also looked stylish from head to toe, as they dazzled in glistening Amala earrings by Nina and also wore Nina's glamorous Collina sandals.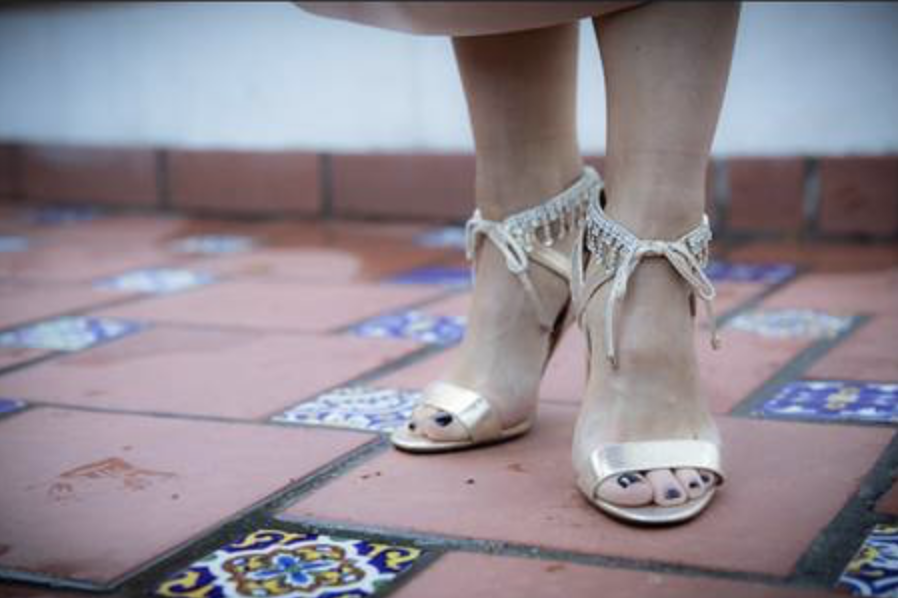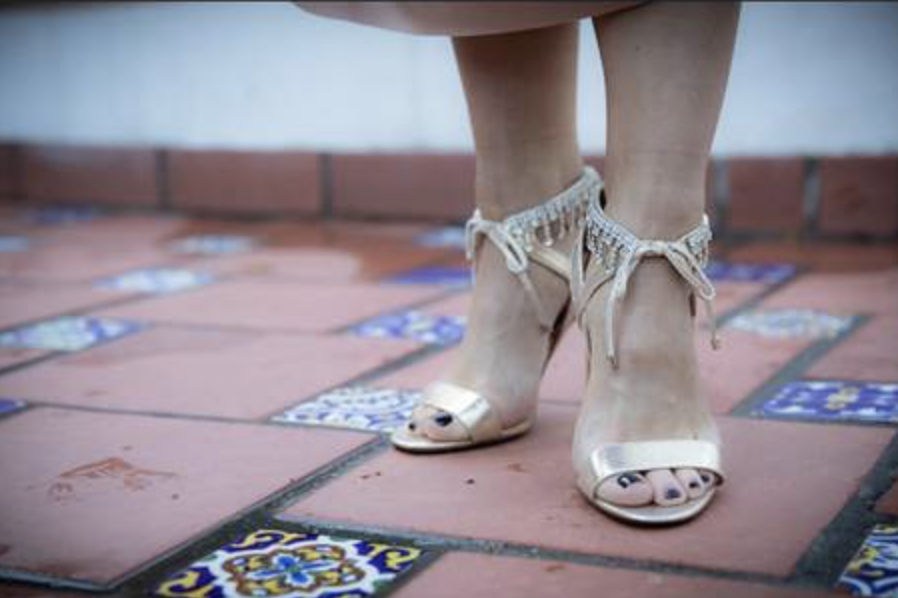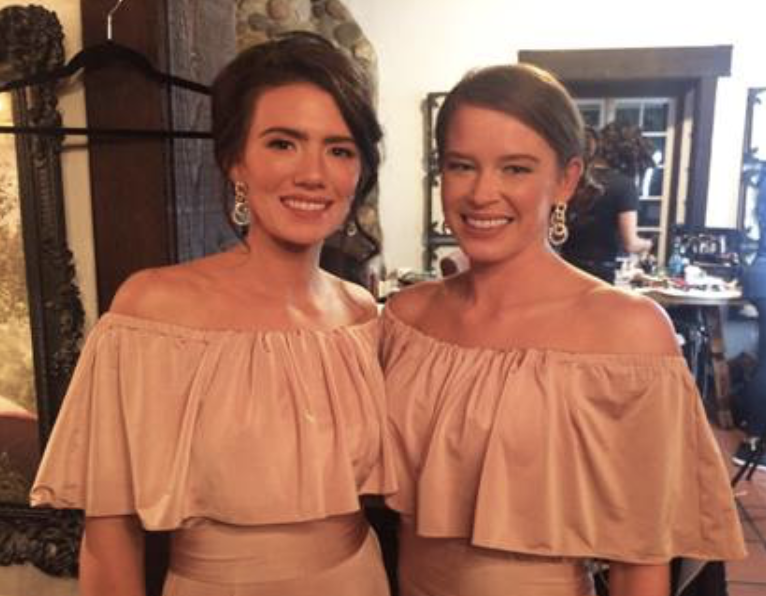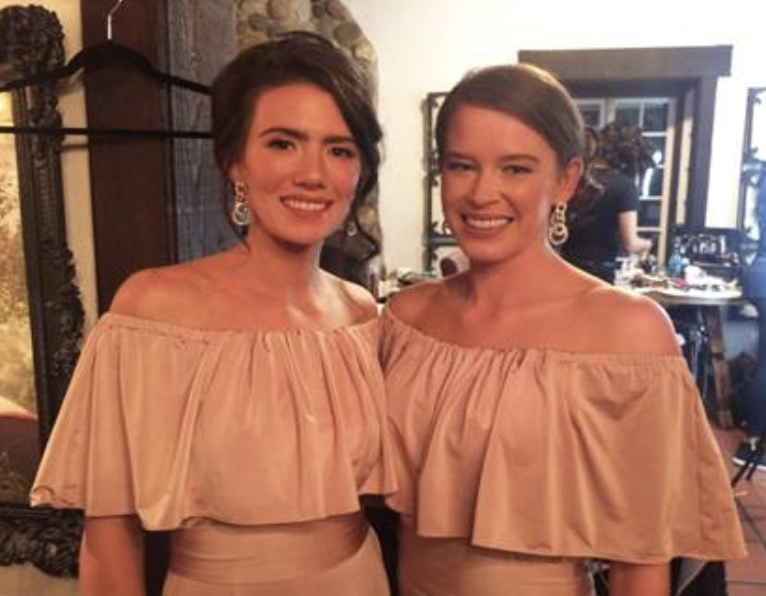 In the second episode, we witness the very moving live wedding of Kristin and her fiancé Luis. Kristin was diagnosed with breast cancer at age 22, making her one of the youngest known women to be diagnosed. When her stage 2 cancer developed into stage 4 within a few short weeks and she had developed thyroid cancer, Luis was always by her side. During these traumatic few years, Kristin fought hard and showed incredible strength; while at the same time completing her master's degree with honors. The most joyful part of this beautiful live wedding was when Kristin announced she is now officially cancer free!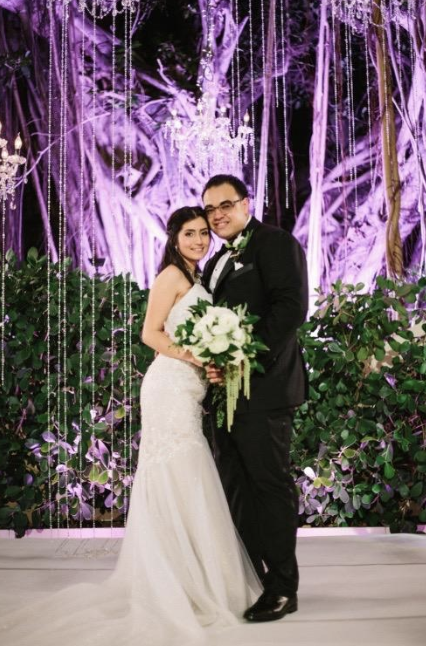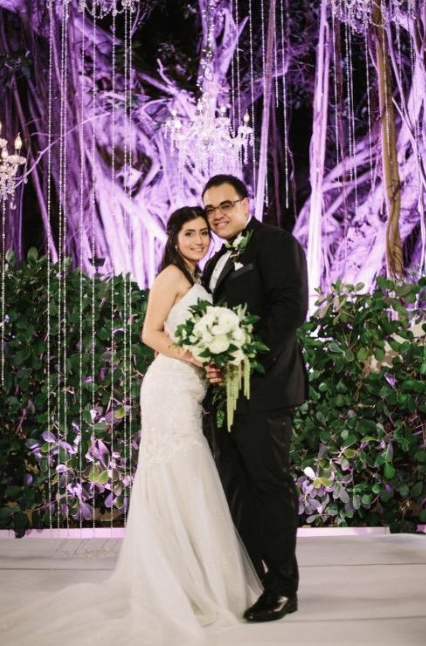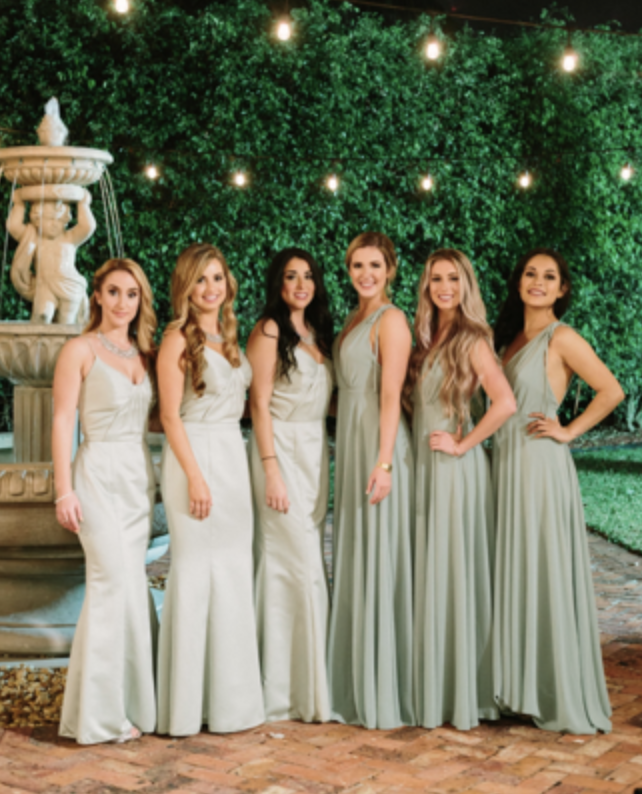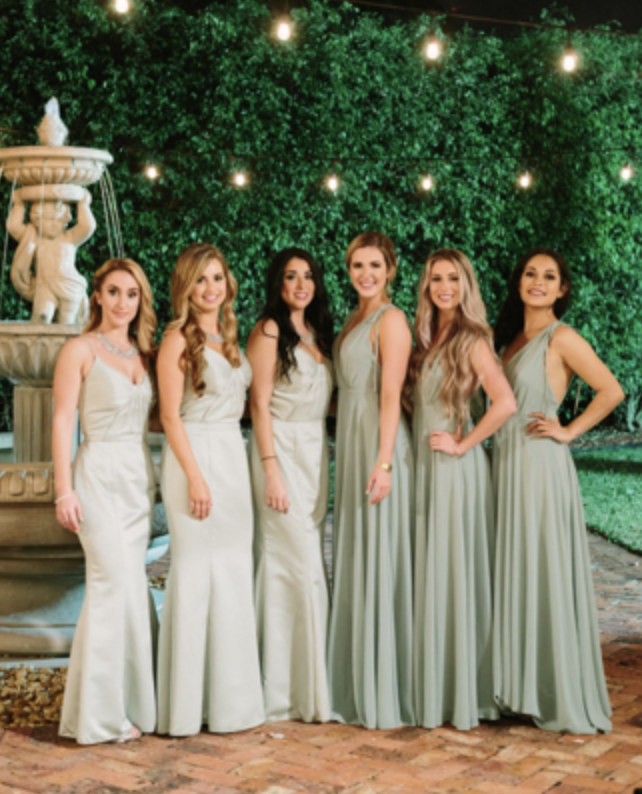 Kristin's bridal party consisted of seven girls who wore Nina accessories from head to toe! During the ceremony, the entire bridal party was glowing in Nina's dramatic Harleen necklace. The girls' beautiful pastel green dresses were complimented by Nina's satin Contesa D'Orsay pumps.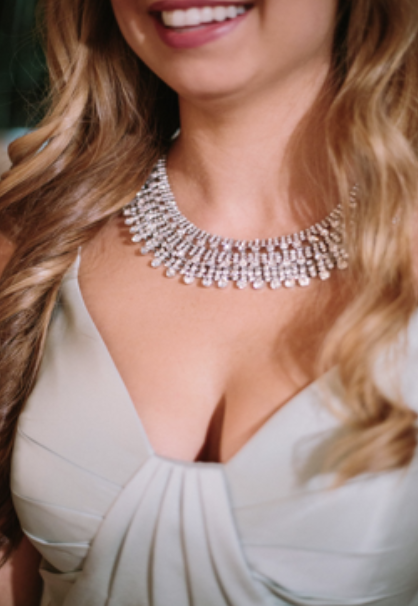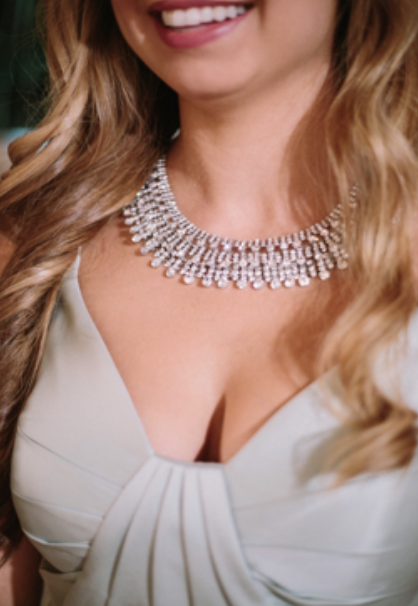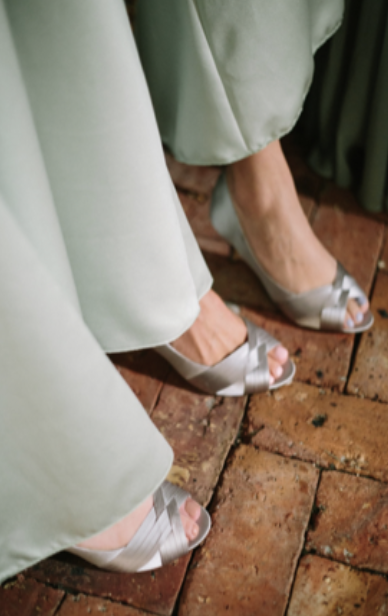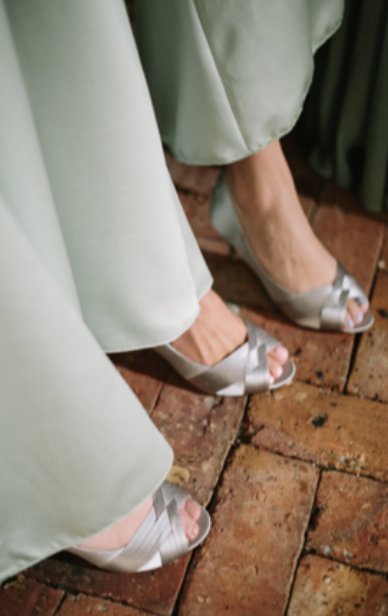 June 2015 changed the life of Chris Singleton, the month he lost his mother and eight other members of his community in the Charleston church shooting. Instead of letting this devastation put his life on hold, Chris spoke out about the event, and soon became an advocate for victims of gun violence. Now, Chris is a business owner, inspirational speaker, professional baseball player and husband to his high school sweetheart! Mariana has been by Chris' side through all of the tough times he has faced in the past few years, including letting Chris' siblings move in with them and helping take care of the kids while still enrolled as a full-time college student.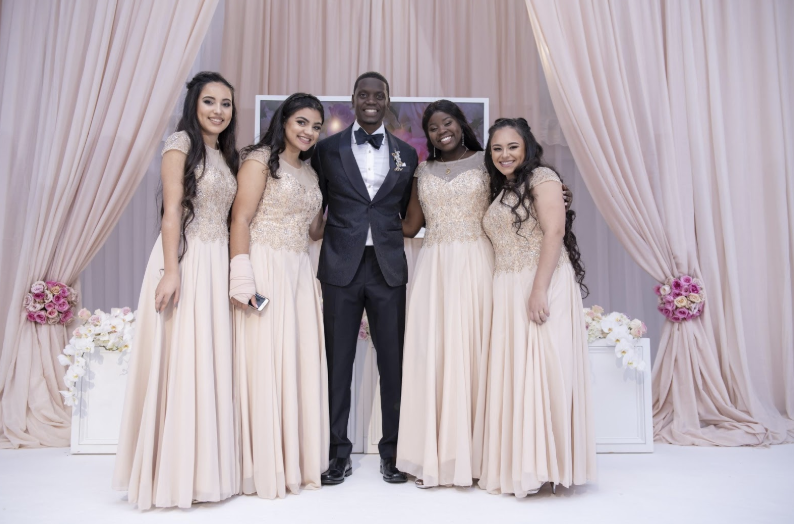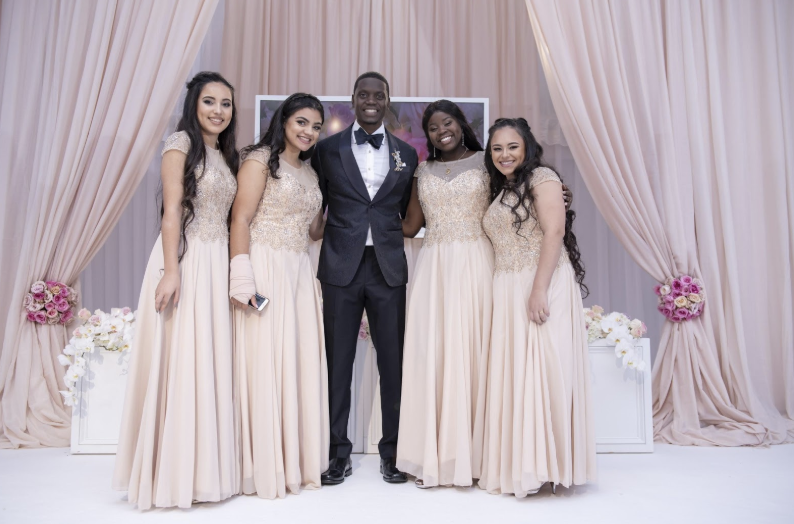 The couple's dream wedding became a reality thanks to David Tutera. Mariana's four bridesmaids were showstoppers in Nina's sparkling Annie earrings paired with Nina's Nazima silver glitter and mesh sandals. Marianna looked gorgeous walking down the aisle in Nina's satin Charisa D'orsay pump with crystal brooch.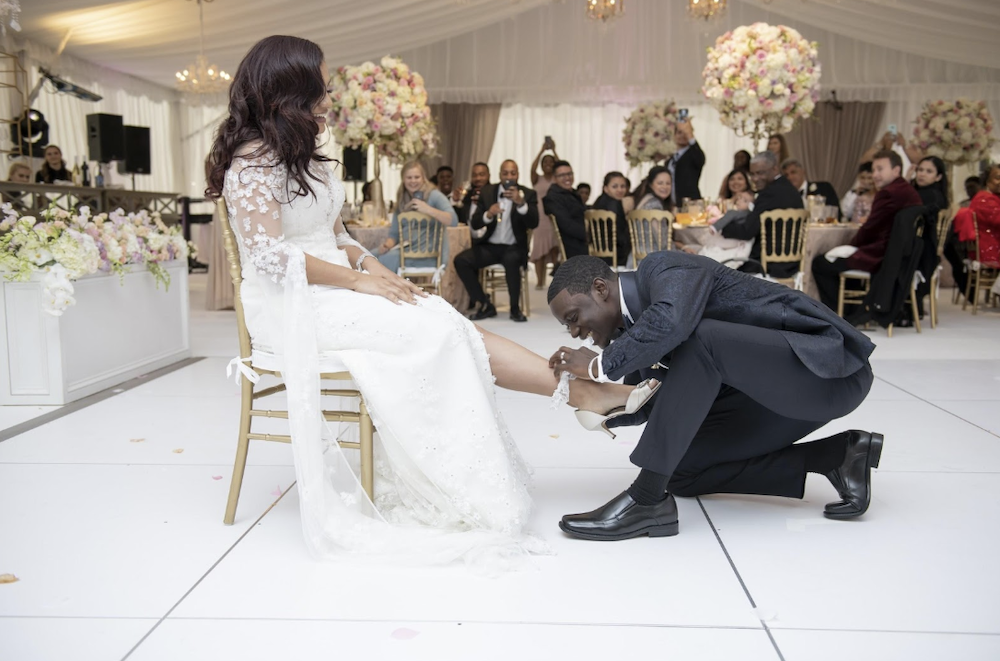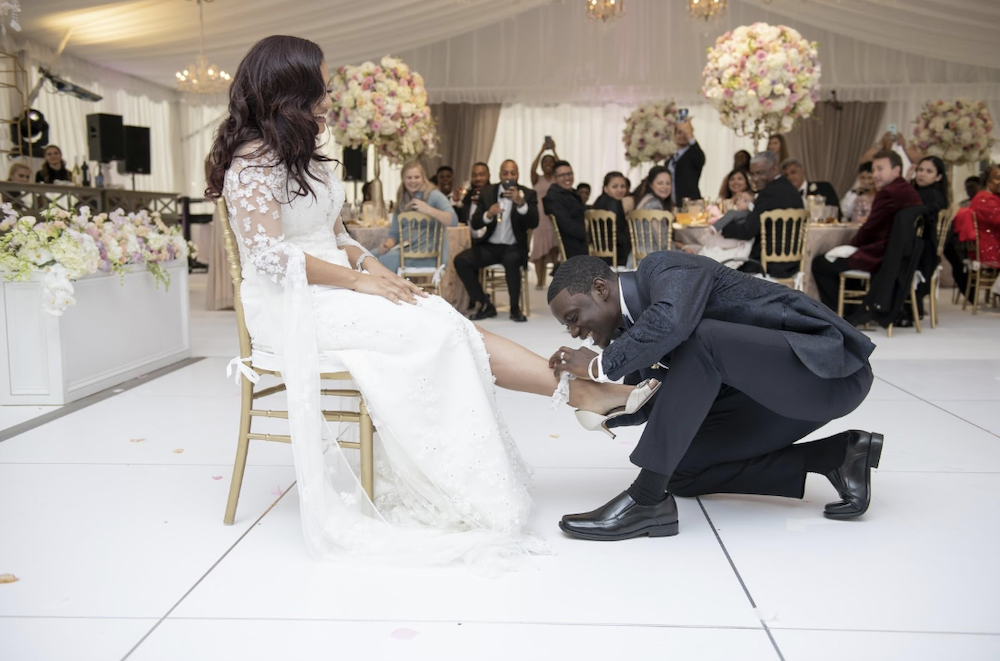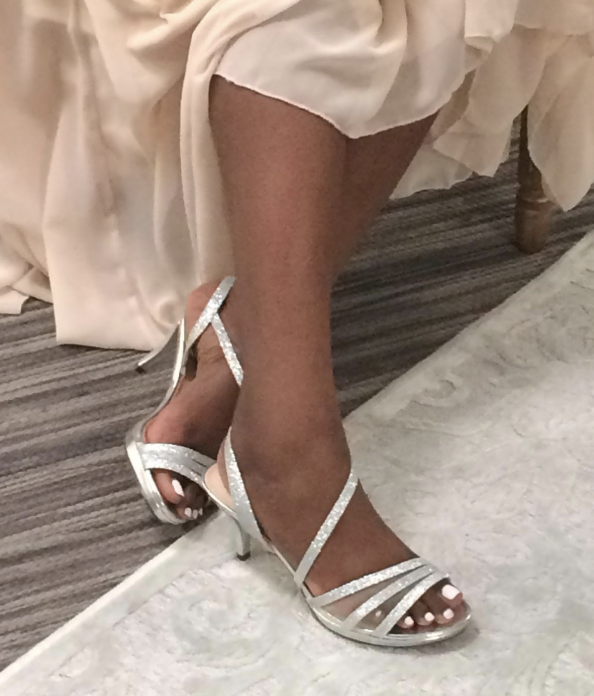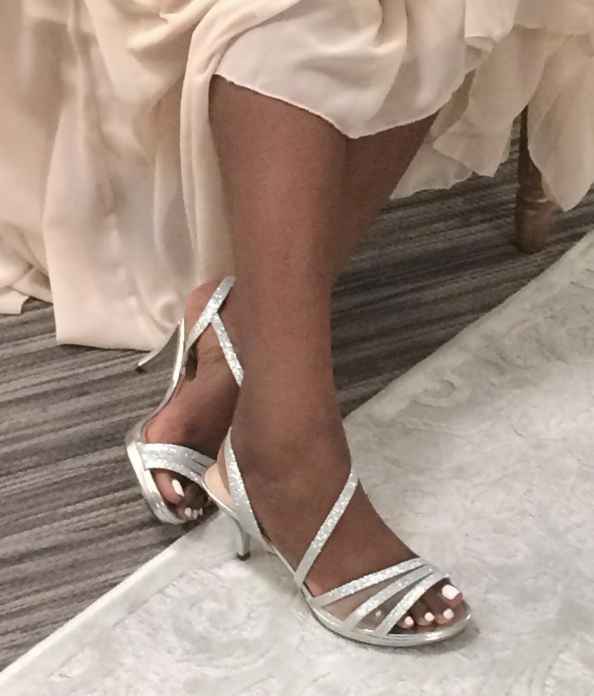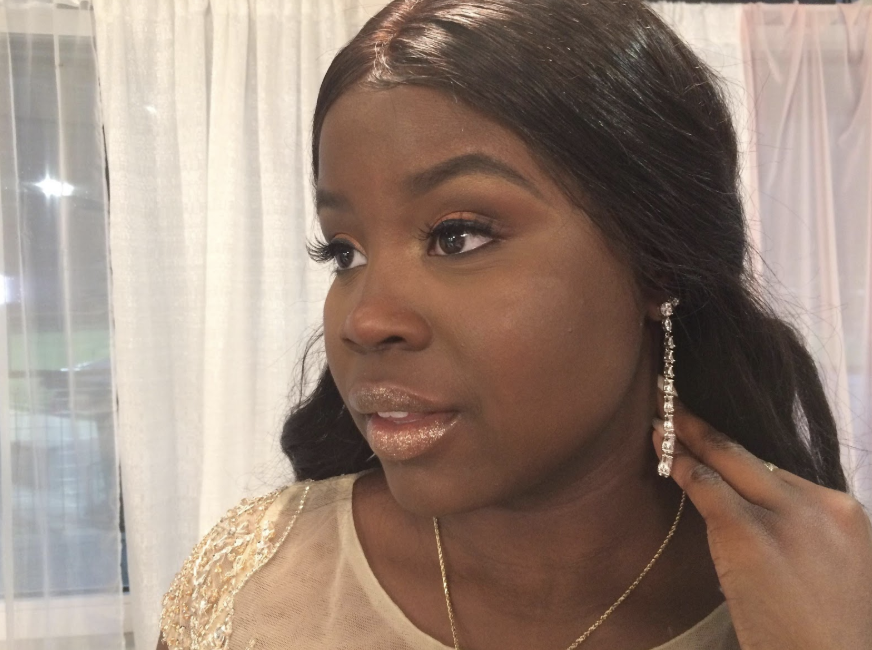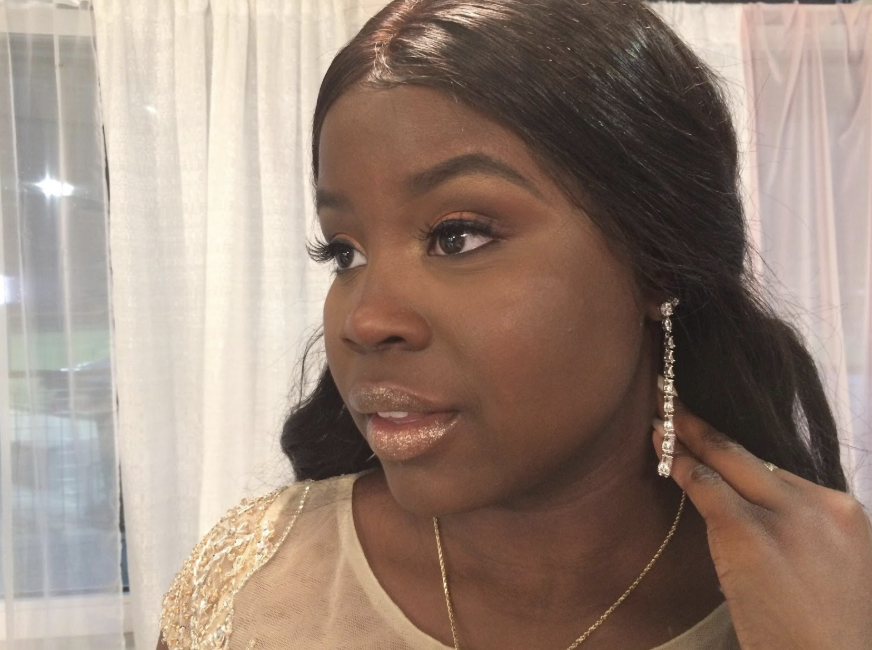 David Tutera planned an extravagant wedding for Jennifer and her fiancé Robert, but this wedding almost didn't happen. After being diagnosed with Cystic Fibrosis at only 28 years old, Jennifer's heath declined rapidly. Jennifer was kept alive by machines as her family and fiancé waited; hoping Jennifer would receive a lung transplant. Just when the family thought that they were going to lose her, a call came in that a lung for Jennifer's transplant had been received from an organ donor. Jennifer has made a full recovery thanks to her donor, Lacey!
Jennifer's bridal party was styled in gorgeous, flowy purple dresses! Her beautiful bridesmaids looked especially glamorous by pairing their dresses with Nina's Elara earrings!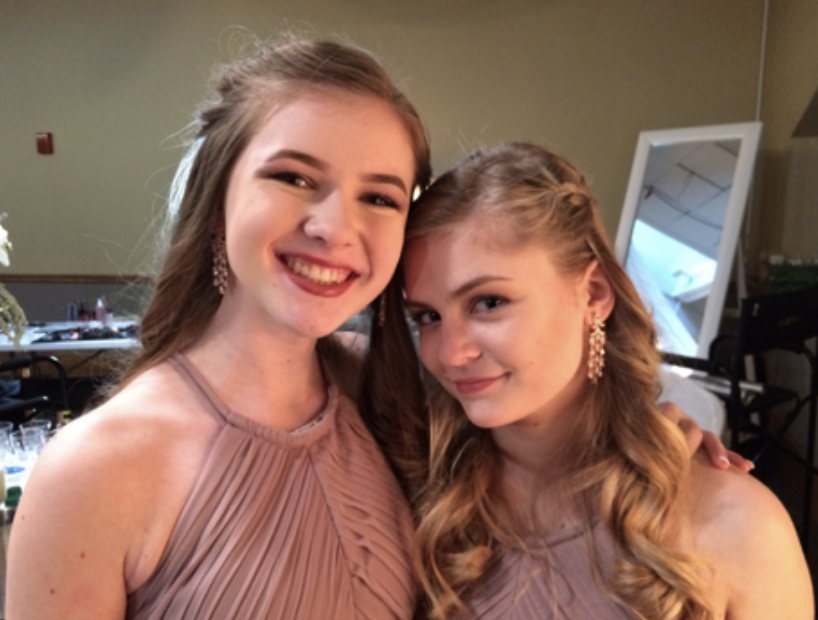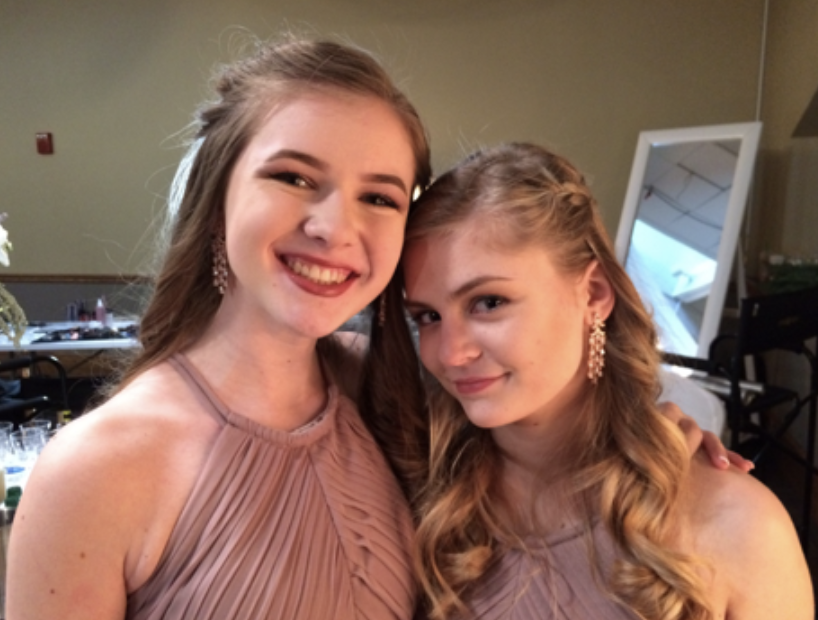 The addition of Nina's jewelry, handbags and shoes made every bridal party look uniquely beautiful. In terms of jewelry selections, each bride chose the piece that best represented her personal style and aesthetic. Whether the bride sought out a delicate drop earrings or preferred a bold statement necklace, Nina was able to complete their looks. Each bride and bridesmaid looked lovely wearing their Nina pieces down the aisle and throughout the celebration.

Congratulations to David and his team for bringing these deserving couples' dream weddings to life; thank you for letting us be a sponsor. Be sure to watch My Great Big Wedding on Lifetime to see all the inspiring stories from amazing couples, and spot the latest Nina accessories on the brides and bridesmaids that are next in line!

Thank you, David Tutera, for choosing Nina accessories to play a part in these wonderful celebrations!