See more of Tailored Twig's work at https://tailoredtwig.com/ or @tailoredtwig
There are rare circumstances when a creator uses floral along with a medium other than just a vase or a bowl. When floral designers do that, they are coming from an artistic perspective. Whether it be using rebar, wood, unique specimens of flowers, or old cardboard. Anything that is unpredictable is what Darin from Tailored Twig uses to create his work. From the first time meeting Darin, I knew he was the perfect person to do our second night, Modern Madness. It was eclectic and wild which we need.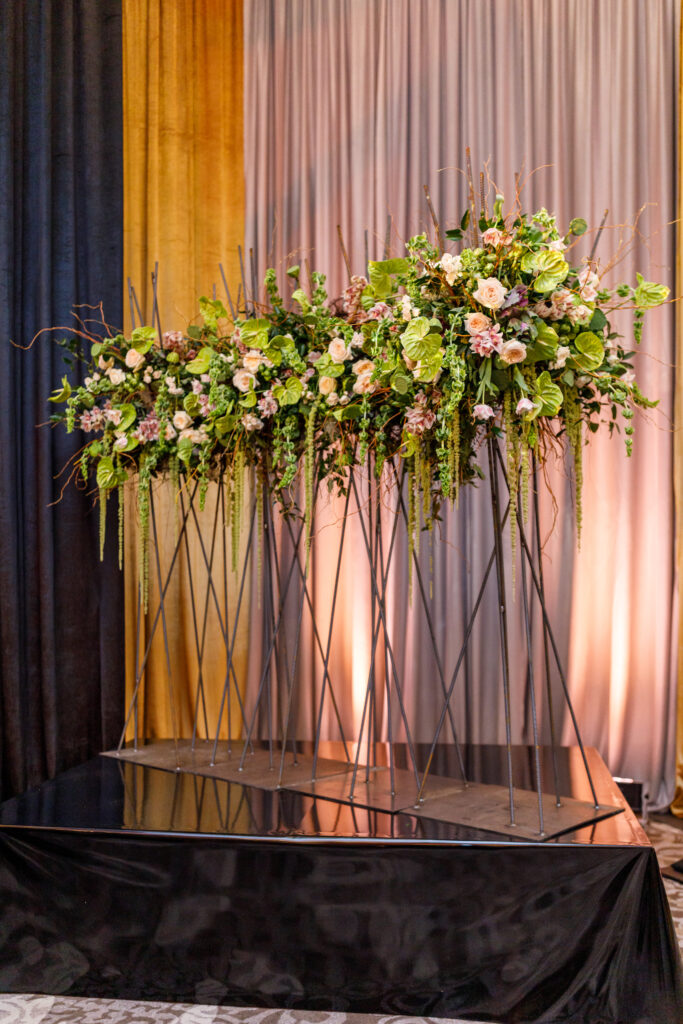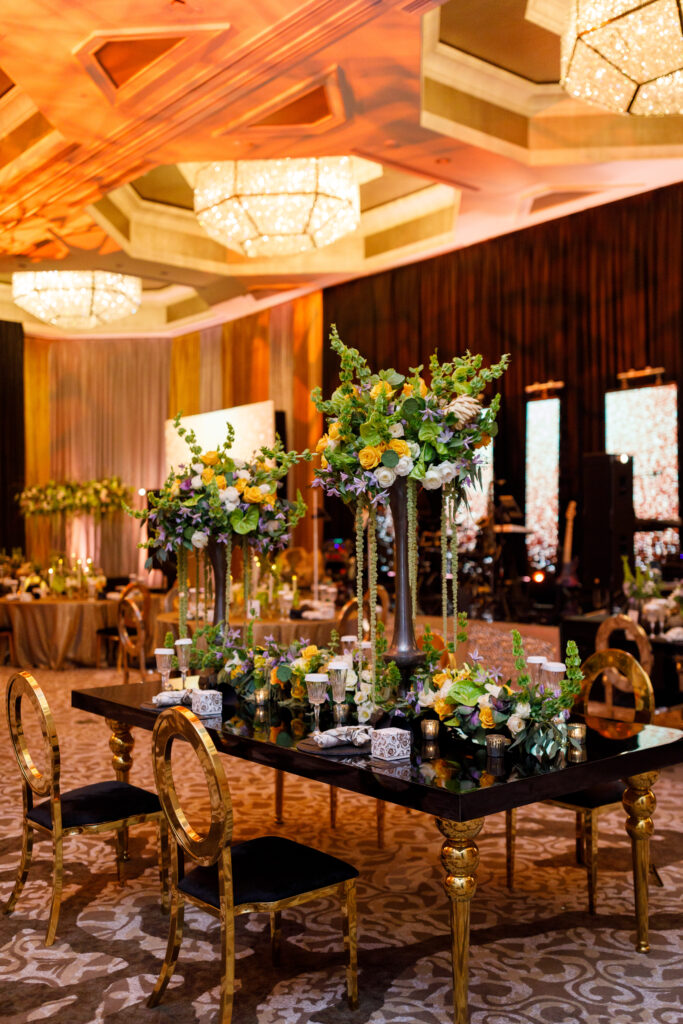 Darin incorporated three different table center pieces which helped in the illusion of created madness to the night. All around the room there were large floral pieces, all different, all amazing. My favorite of all of them was the tornado. The tornado represented a few different things. First off, it represented the world we are currently living in, unstable and always changing. The second purpose of a tornado in this space is that they can create chaos, which went with our theme. Lastly, the tornado showcases the modern madness in our heads which was exactly what I wanted to represent as I believe this is what a creative mind constantly looks like. Darin and his team created incredible floral art.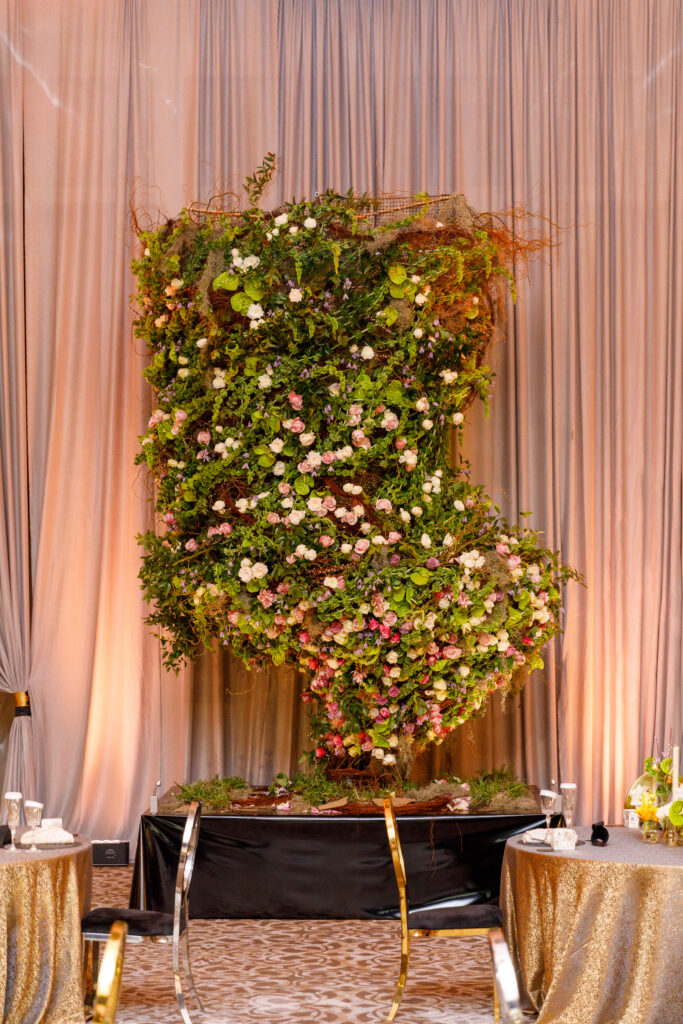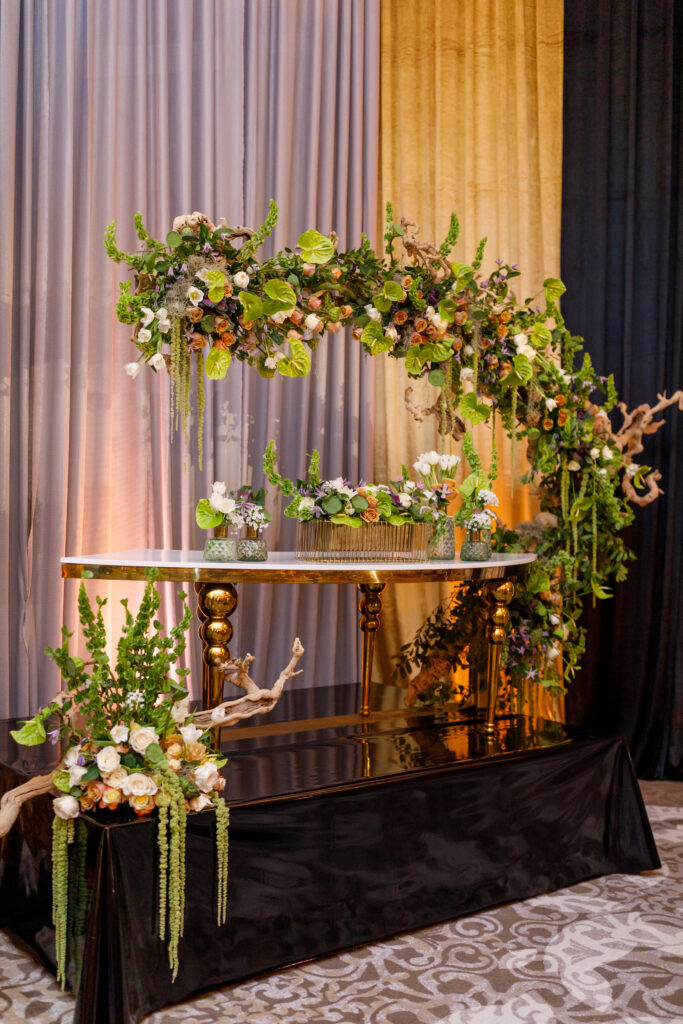 All photo credits go to Victoria Angela Photography – @victoriaangelaphoto