See more of Swag Decor's work at https://swagdecor.com/ or @swagdecor
Tommy from Swag Decor was the first person I met when I was began preparing for the David Tutera Experience in Orlando. He welcomed me into Florida. It was such a great start to DTE in Orlando.
For the education space, Tommy brought a softness and sense of calm. Using a combination of blush chiffon over opaque white fabric created a romantic and soothing environment which was really our objective. For a lot of our attendees this was their first big event in a while so we wanted them to feel comfortable and Tommy and Swag Decor really helped us with this.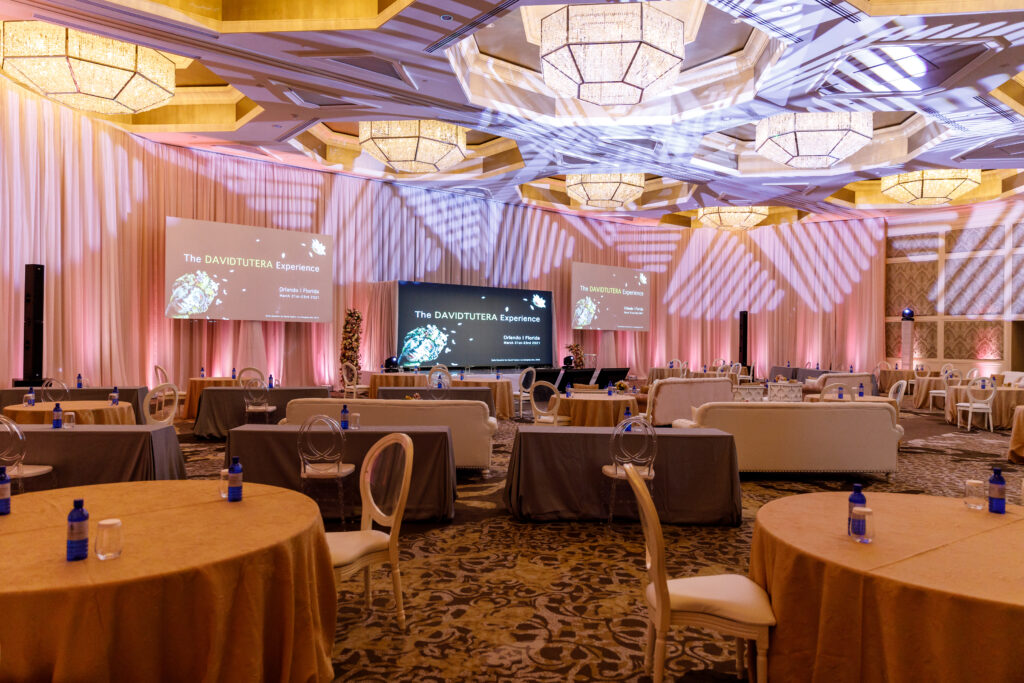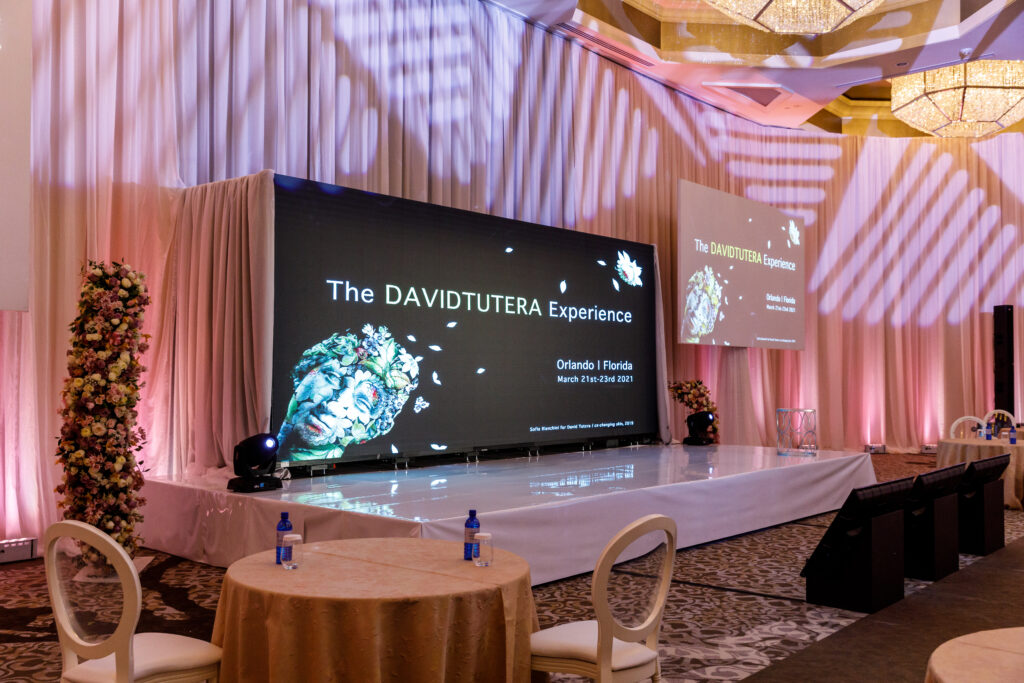 For our second night, Modern Madness, he covered the entire half ballroom of the Four Seasons in a collection of fabrics in the color tones of black, gold, and grey. He incorporated silver panel tiles that added texture and that floated in front of the fabric. Everything he did gave the space movement. He elevated the ballroom is such an incredible way. It didn't take away from the beauty of the space but just added to it.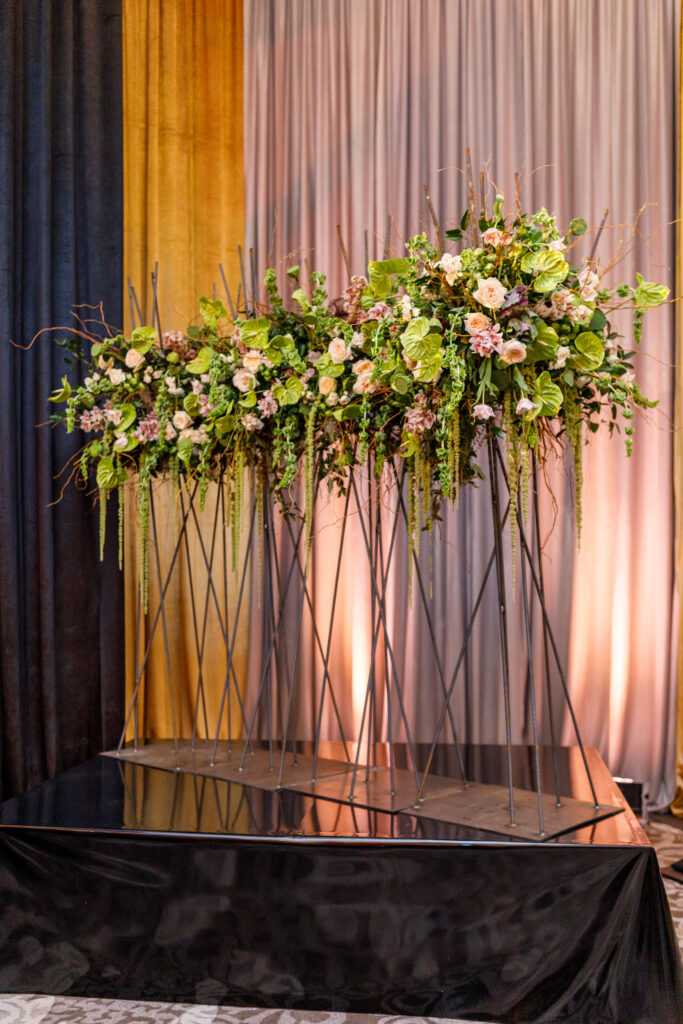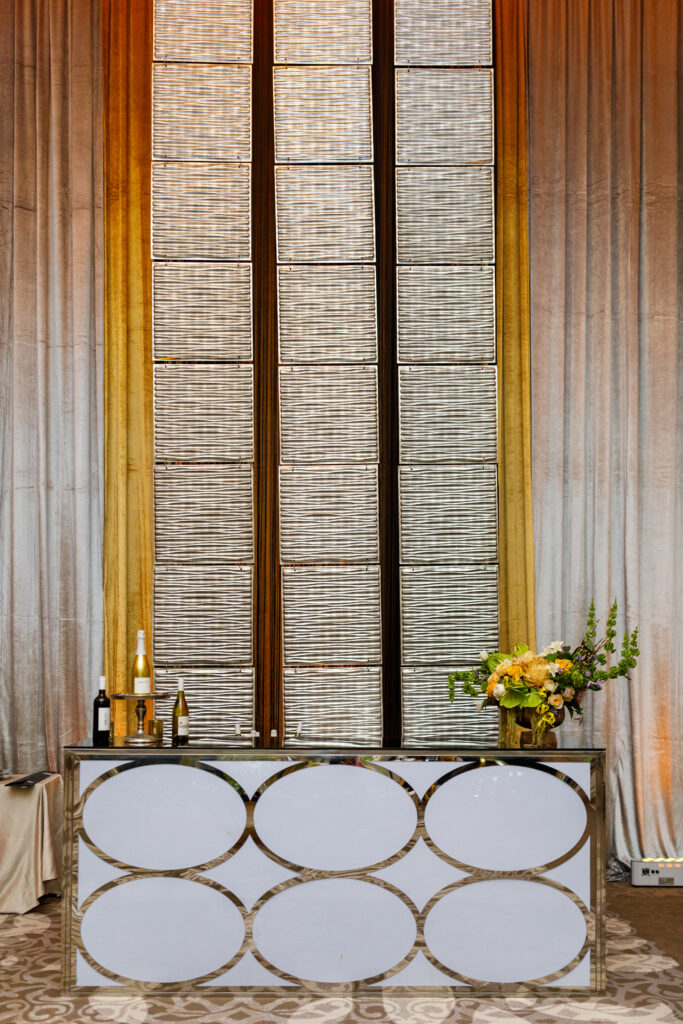 All photo credits go to Victoria Angela Photography – @victoriaangelaphoto