See more of Raining Roses Productions work at https://www.rainingroses.biz/ or @raining_roses_productions
Raining Roses has the incredible ability to adapt their designs and expand their creativity. They were so accommodating, you could tell they genuinely cared. I appreciate that they showed me the work beforehand. I could see the design well before the event was happening and this helped me really bring my design to life. They made me feel at ease and that I could trust that what they were doing was what I envisioned.
For our first night, they did something that was playful, colorful, and nostalgic. The backdrops and the paint cans pouring out flowers were my absolute favorite element of the night. It brought the fun energy I was looking for in a welcome event and really made it feel exciting.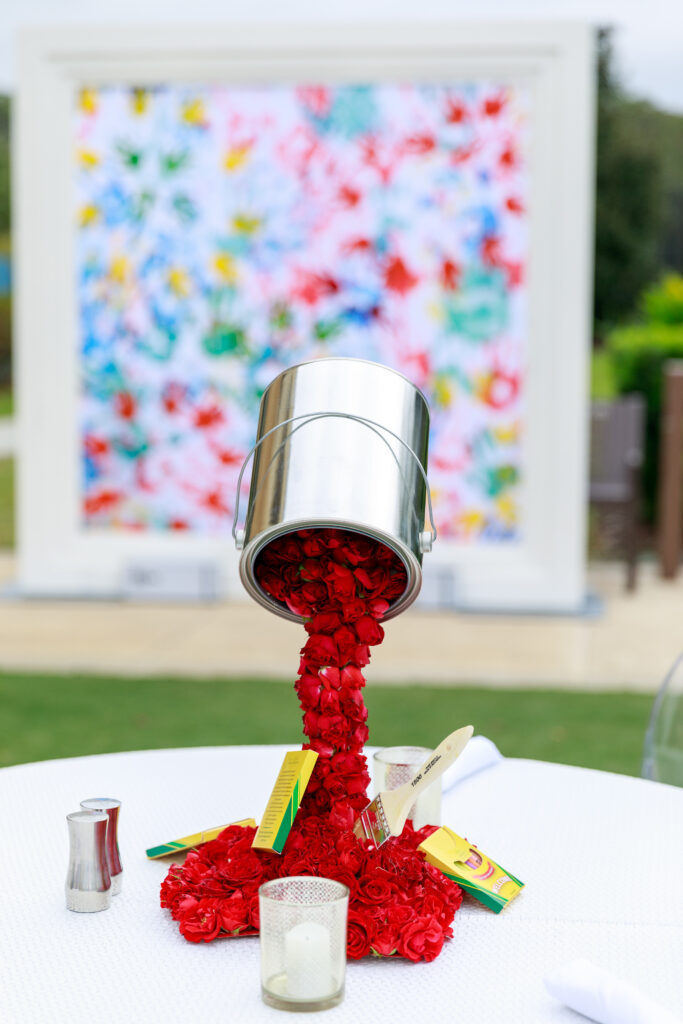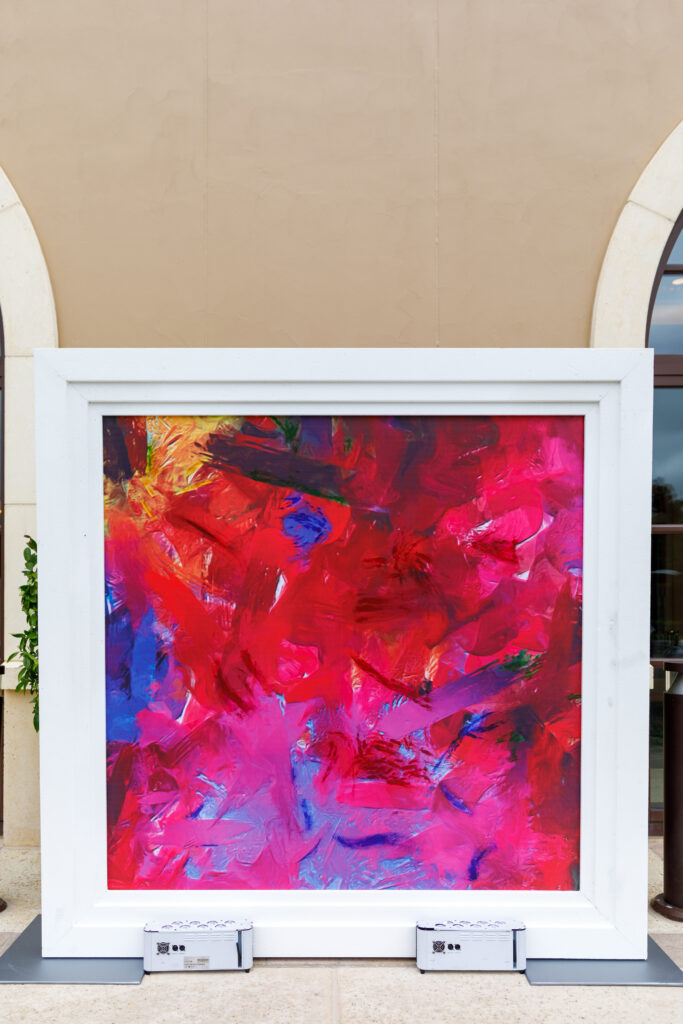 For our final gala night they did something completely different. There was romance, it was elegant, very refined. It was overall stunning. The table design was a true table scape design. It tied the whole night together. They did a collection of different style vessels, bowls, and candles which was exactly what I was looking for. To add even more to the drama of the space were the massive oversized, floral frames that went all around the chandeliers. They took my ideas and direction so well and made working with them feel easy.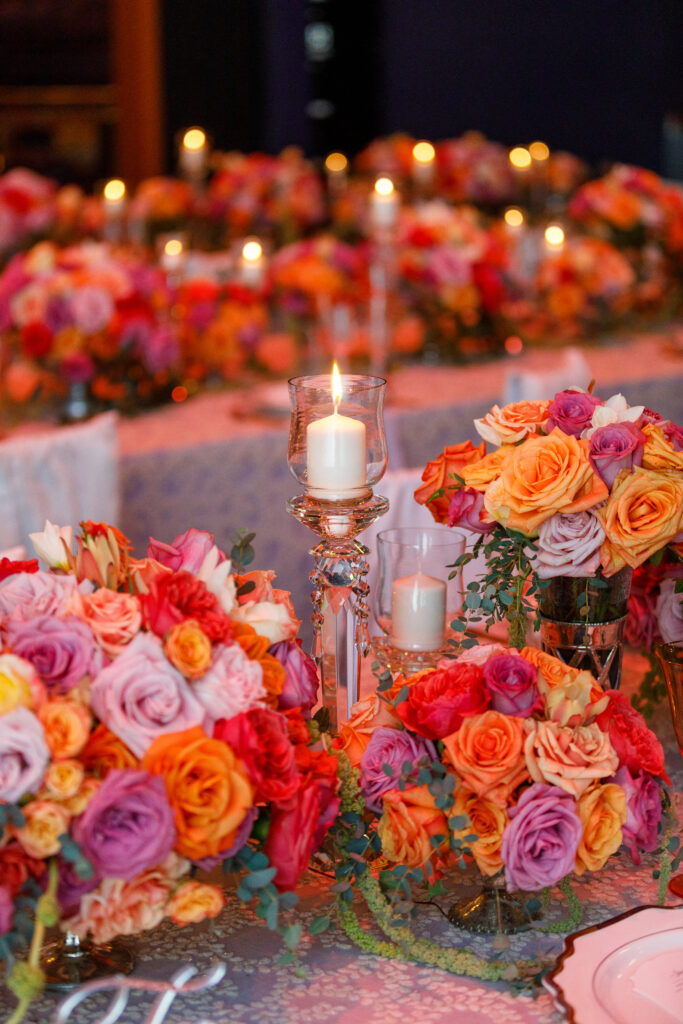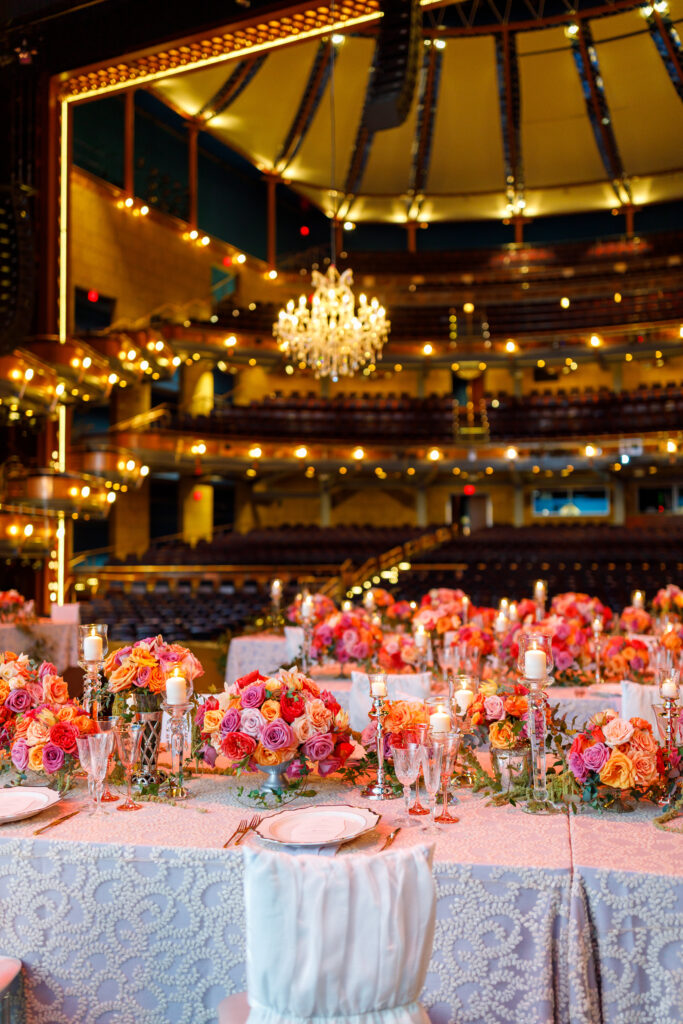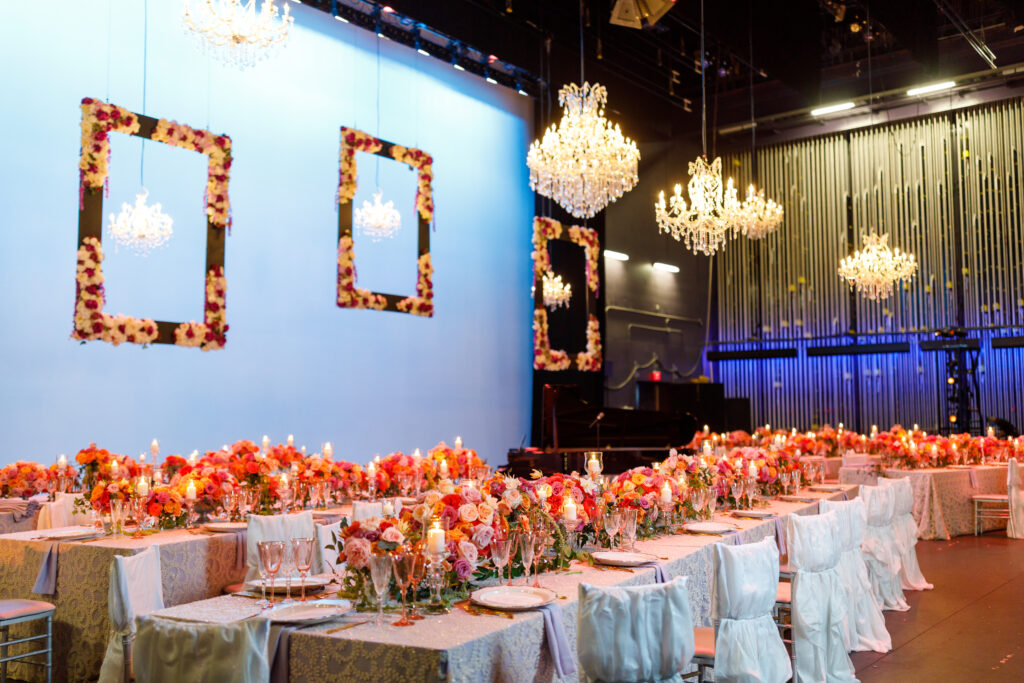 All photo credits go to Victoria Angela Photography – @victoriaangelaphoto