To see more of Dogwood Blossom Stationary's work go to https://www.dogwoodblossomstationery.com/ or visit @dbsinvitations
Dogwood Blossom is a master at what they do. Denise, their owner and visionary takes something simple and makes it a key component to the event. With welcome materials, menus each night, invitations, and escort cards – every detail (small or large) was executed precisely and beautifully. I knew that I could send Denise everything I wanted done and she would come back with brilliantly crafted designs that perfectly matched the design of the evening.
For our welcome packets, she created something so perfect for the color scheme I wanted. It was dynamic, it had several elements, and it was clear to understand.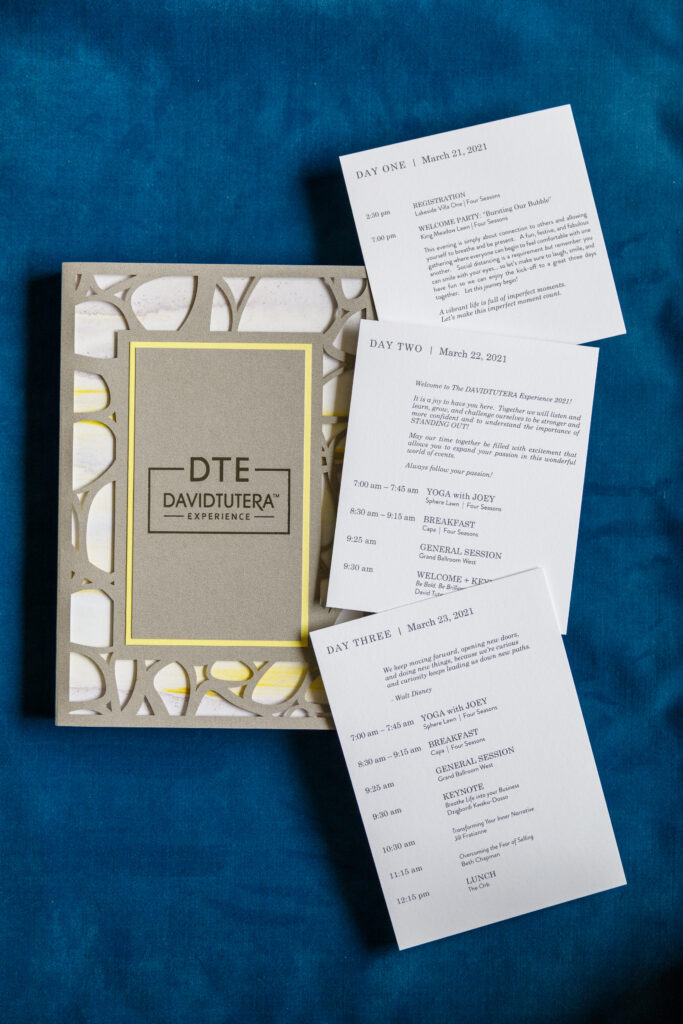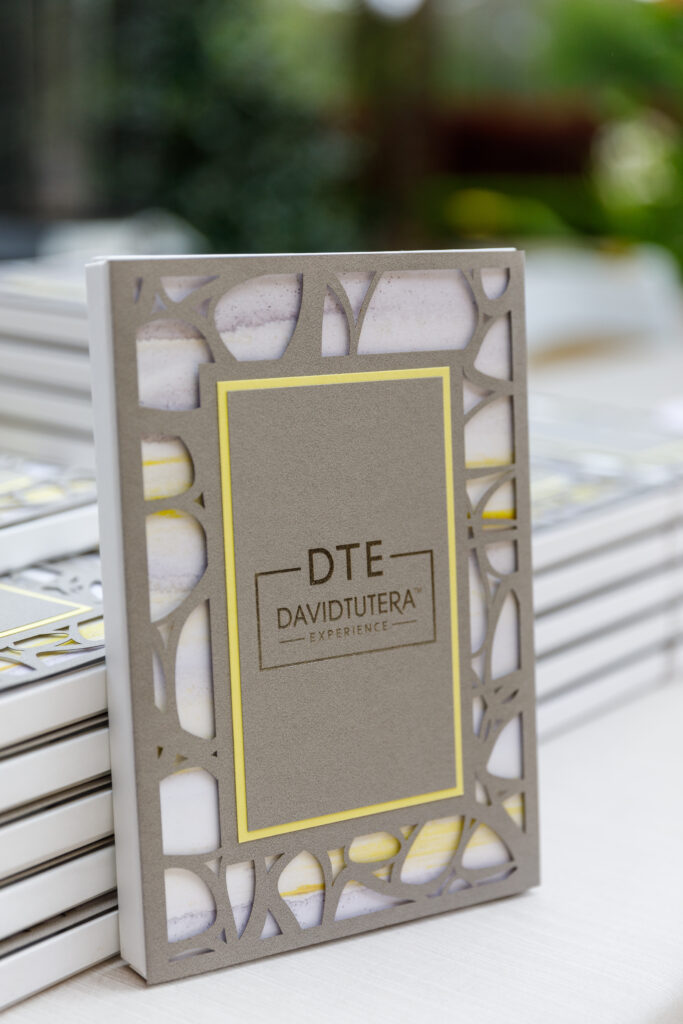 For our first night, she kept with the colorful, playful theme so perfectly. It just all went and I loved it.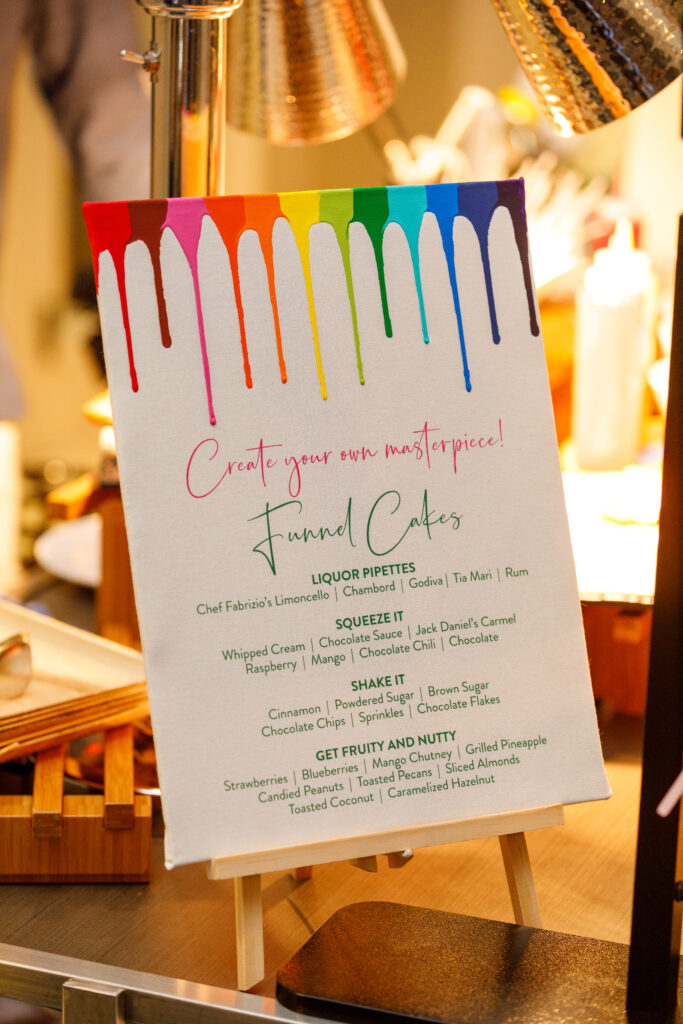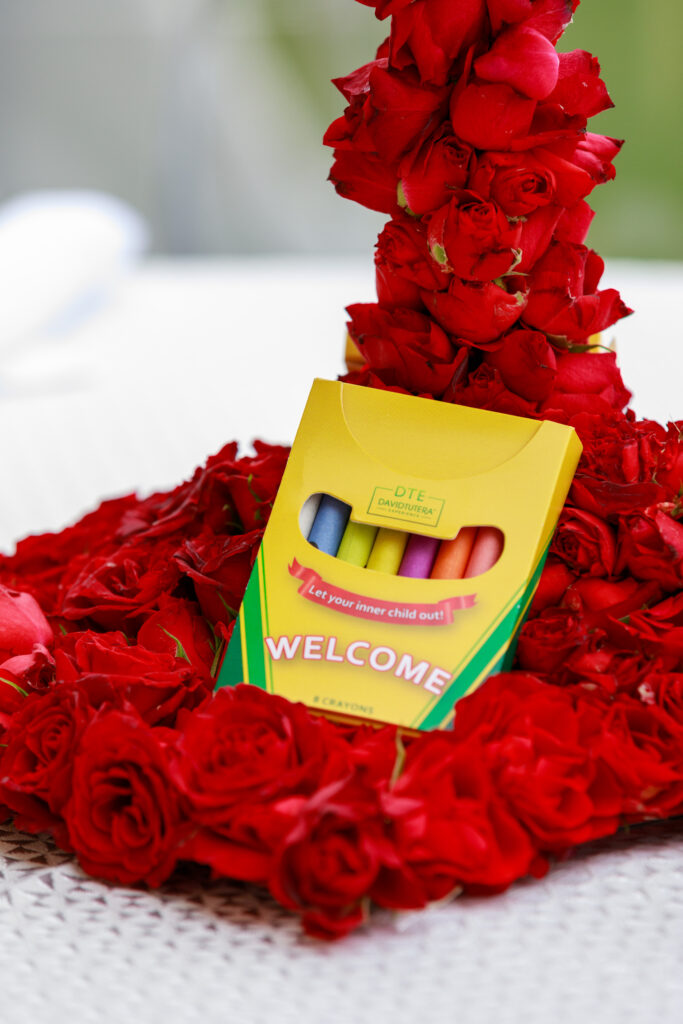 For our second and third night, she came with a more refined look. They were elegant and again when perfectly with the vision I had for each night. For night three, she created a stunning invitation – as this night was a surprise. Denise's work is so precise and will add a wonderful level of attention to detail to any events printed materials.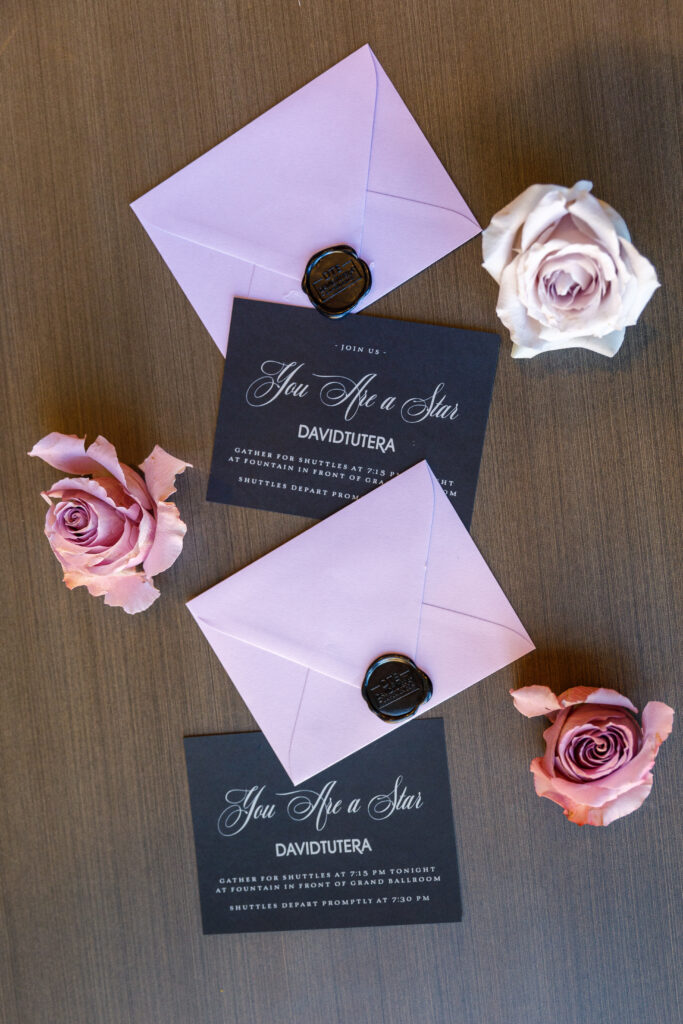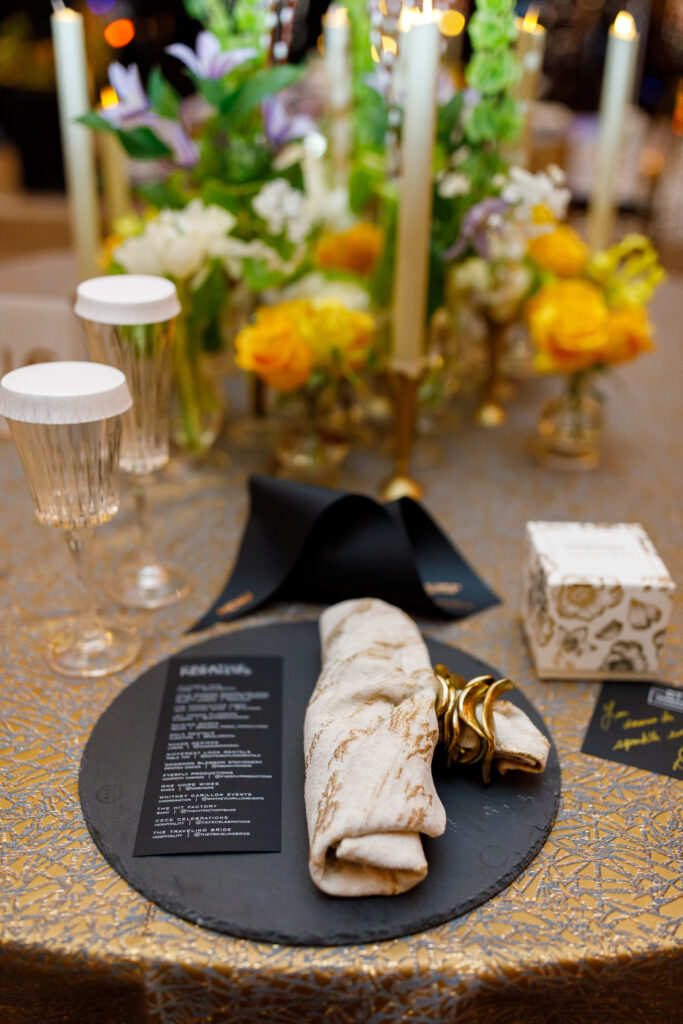 All photo credits go to Victoria Angela Photography – @victoriaangelaphoto