Insight from Adriana Carrig, Founder & CEO, Little Words Project
A note for the DT audience, 
My name is Adriana Carrig and I am the Founder and CEO of Little Words Project- a company all about inspiring kindness and positivity amongst women. Throughout the entirety of our 7 years in business we have never dealt with the level of emotional distress that Covid-19 has put on us as a company. Of course, we have faced the normal "start-up" struggles that many businesses can relate to, but this version of the unknown has been difficult for us in a new way. Our goal during Covid-19 and beyond will always be to remain a light in people's lives, and an uplifting voice above all else.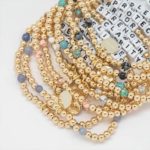 As a company that is all about positivity, we find it inspiring to be a friend to our community during uncertain times. We are hoping to always remain motivational by simply being as authentic and genuine as we know how to be, giving our community the love and support that we always have. That's truly our main goal- remain authentically the "friend" that every woman (and man) can turn to during difficult times. This includes staying positive for our families, our friends, and of course, to our clients. 
Little Words Project does not plan to ever stop bringing the inspiration, because if we can be one thing, it's hopeful for a brighter tomorrow. We will come out of this stronger, more resilient, and ready to take on our day-to-day tasks with a new level of ambition because we felt a moment of fear and we did not let it bring us down. There is so much more to build here together, and we are excited to continue to experience that in years to come. Allow yourself to be worried, give yourself the time each day to reflect and feel the confusion that you might feel, but then remember to pick yourself up and keep going. We got this, together! 
Be well,
Adriana