New Year's Eve is the time to Celebrate, reflect on the past year, and welcome in a new year of opportunities and memories.  For some New Year's is a time they like to go out to big celebrations and for others, it's a special time to be with their closest loved ones.  In our family, we love to celebrate the new  year together.  Take the time to laugh and talk about all the great trips, adventures, and experiences we shared creating new memories.   
New Year's is a time for celebrating and making noise – this is one night of the year you can let the kids stay up till midnight. Have fun with it, share stories, dress up, listen to great music, play games and make noise together being silly.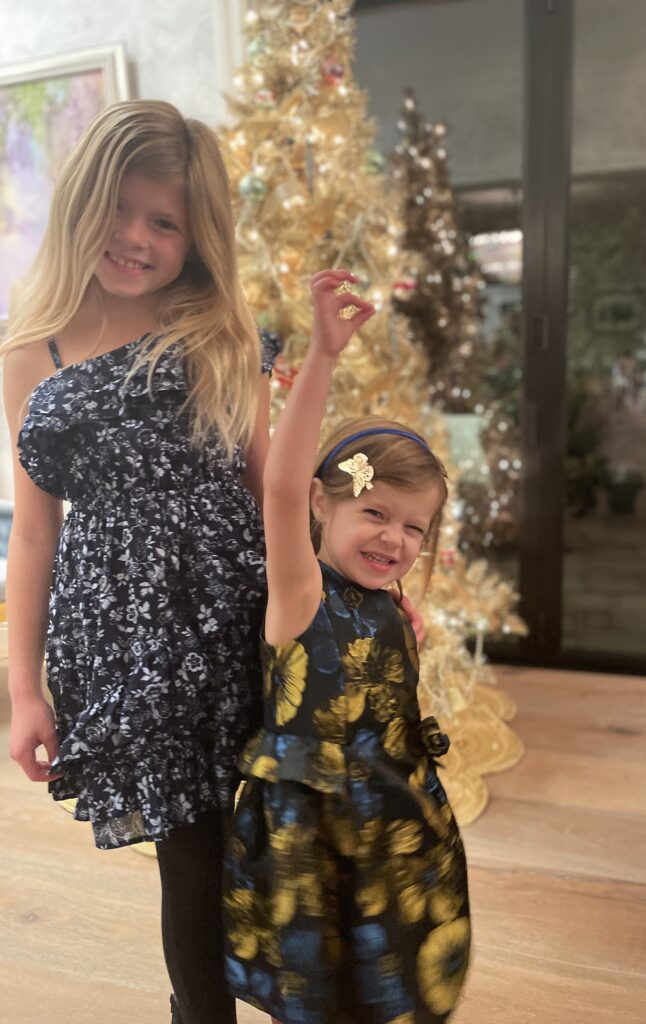 Here are a few ideas:
This is a great craft activity that will get the kids in the party spirit There are many ways to make fun noise makers. For example, fill a Pringles can with rice to make an instant rattle, or just get the pots, pans, and wooden spoons down.
Make Pop Corn or another family favorite snack and garnish it with silver and gold editable glitter. 
Create a festive playlist
Be sure to have great music playing for your entire party.   Create a playlist and let it play throughout the celebration.  Without music, there is NO heartbeat to your New Year's party. Pick songs that are joyful, inspiring, empowering, and celebratory.
New Year's Eve is a fantastic time to reflect on the past year. Create a time capsule to get your kids thinking about everything they have achieved over the year, and then thinking about setting a positive direction for the year ahead. Creating Time Capsules for the kids is a lot of fun!  
For adults…it is also fun and can be sentimental for what you wish for in the year ahead.  For the kids, place their notes or trinkets into their capsules, including faux crystals, confetti, and other small fun things to serve as reminders..  
Put your name, date, and date to open on the capsule so when you re-open it on a future New Year as a family you bring back a connection to those great memories of this past year. 
Create a "Wish Capsule" for the new year.  
Have each family member write out three things they wish for in the new year.  Then seal them closed and put them away for next year to see what wishes for your new year have come true or what has not happened that you may have wanted to see come true.  Just make sure you remember where you stashed the capsules. If you want you can read them out loud before they are sealed.
Play the New Year's Resolution game
One fun twist on the New Year's resolution is to have everyone write them down and then toss them into a box.  Pull them out one by one and try to guess whose resolution is whose! To make it extra special, find faux flat leaves, to write on with a gold paint pen… why? Because everyone looks forward to turning over a new leaf in the New Year. Getting your kids involved in this tradition can be a great game for everyone to play and a way to teach your little ones about goal setting.
Whether or not you're having guests over, the new year is a special occasion. One simple idea for decorating is balloons! They make a big impact with a small amount of work. Kids and adults love balloons and filling up your home with festive balloons is a great way to amp up the party vibe. The more balloons the more fun. 
New Year's Eve parties have to have fun items – like noisemakers and balloons.  I love to add disco balls in different sizes to add the sparkle of the night and the nod to the Epic ball that will drop in Times Square.   They add decorative sparkle to the party and can double as an easy centerpiece as well. Guest love disco balls and they make great favors too!
Decorate with metallic colors – Mylar balloons, Gold and Silver, you can add a pop of colors like a hot pink or purple if you wish. Make sure you have confetti to add to the festive celebration.  You have to have the sparkle to create the moment.
Final tip – Create two COUNTDOWNS 
Keeping your little ones up so late is not always that easy and it can create a bit of chaos as well. 
Countdown #1 Make this first countdown the magical countdown for the kids. It can happen around 8:00PM or whatever time works best for your family. Party hats, confetti, and balloons, with sweets and treats.  Truth be told adults LOVE all things that the KIDS like just as much.  Create a sweet bar with your kids' favorite drinks.  
Countdown #2 for THE ADULTS – Create a champagne Bar with unique embellishments to add to the toast and cheer.   Rim your champagne flutes with edible gold and silver sugar.   Add small sliced fruits as garnish. Have chocolate to enjoy when sipping on your champagne it's a great mix of flavors.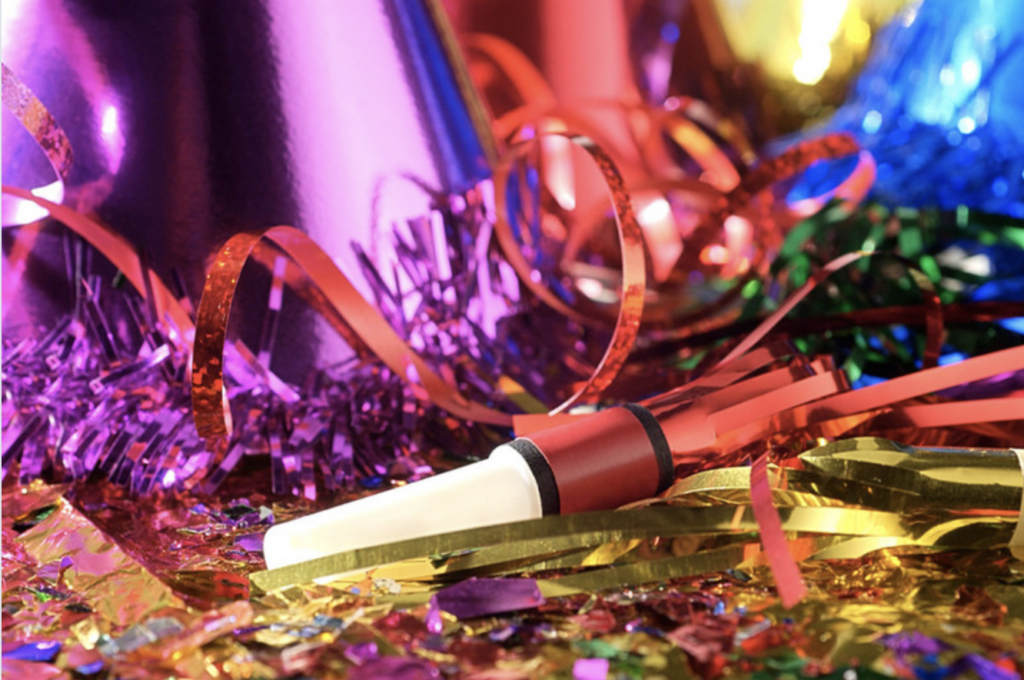 From our family to yours, we wish you a very happy new year!!!