I was so thrilled when the team at Union Depot heard about the possibility of hosting Jen & Rob's great big live Wedding and accepted! So here is the thing, a venue like Union Depot is great because it is essentially a big blank canvas! Here are a few tips that the team at Union Depot and I have for you to remember: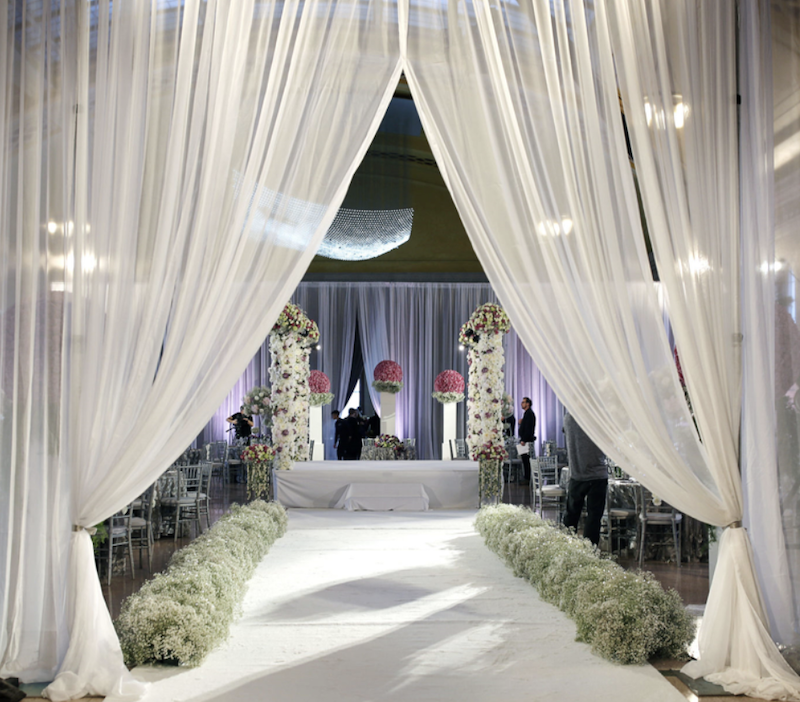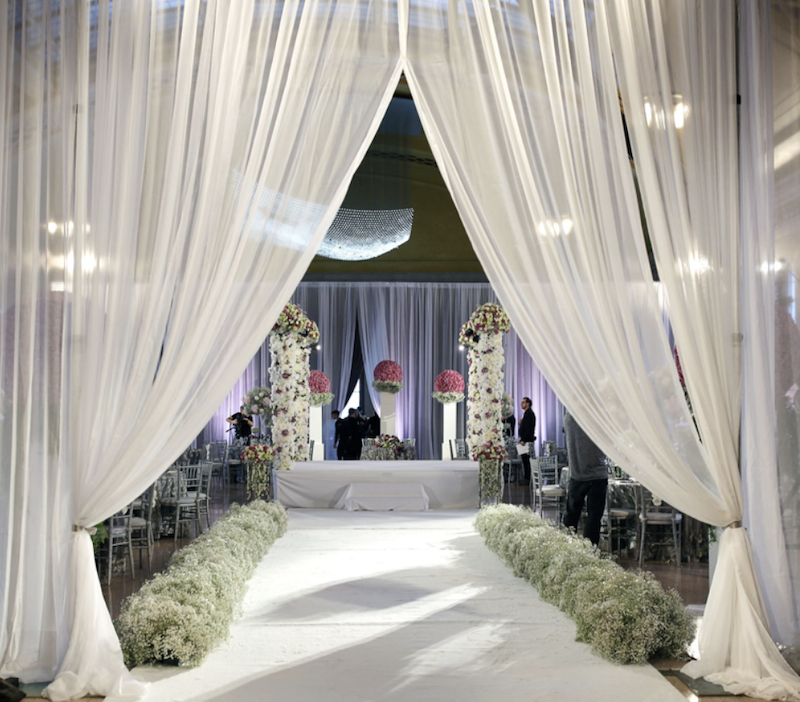 Tip 1: Section off space for each highlight of the wedding
Know you guest count and then section off the space accordingly. The great part with a large venue spaces it gives you if it's in your budget and plan to build out a great backdrop, or the opportunity to build out custom areas for each section of your wedding. For Rob and Jen we used the space to create a wedding experience, having the ceremony in the center of the reception space.
Tip 2: Incorporate a grand entrance
A great way to utilize open or unused space is to create a runway entrance for your wedding party to arrive in style to your reception. A grand entrance is always a highlight of the evening and guests will be blown away with the grandeur of your planning.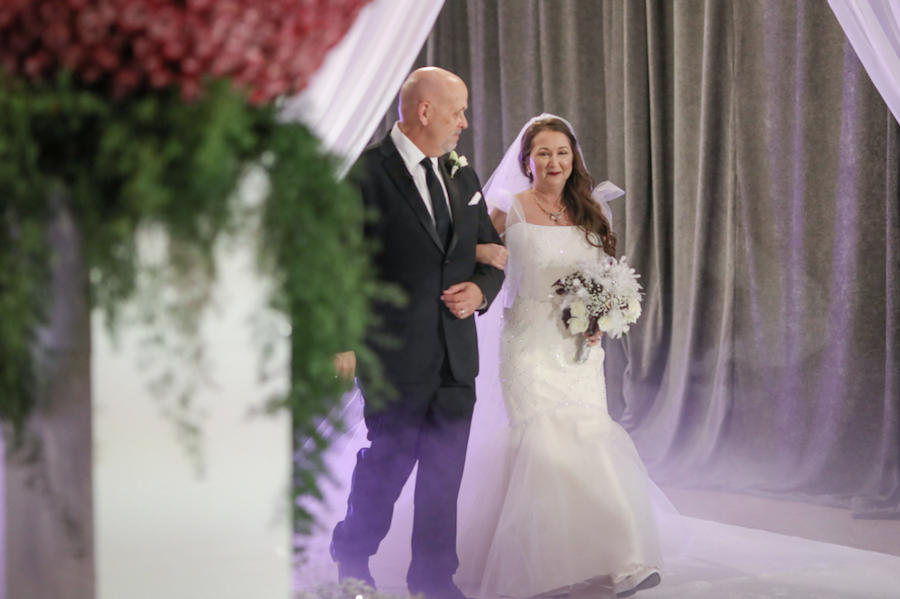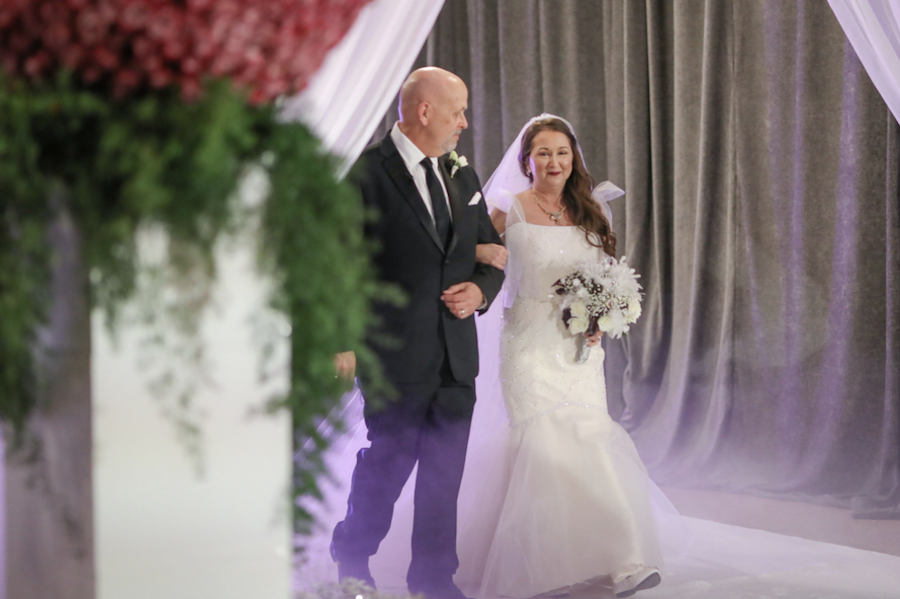 Tip 3: Work vertically with décor and florals
Use the space to your advantage by drawing the eye up with tall florals and décor. The space will feel just right with vertical sight lines and coordinated colors.
Tip 4: Incorporate the architecture around you
Choosing a large venue also gives you a wide variety of photo spots. Scout out any that focus on the building's architecture or that create an interesting backdrop to your photos.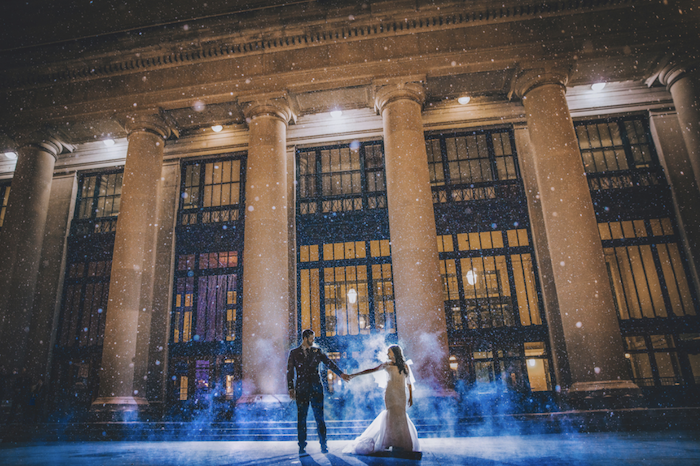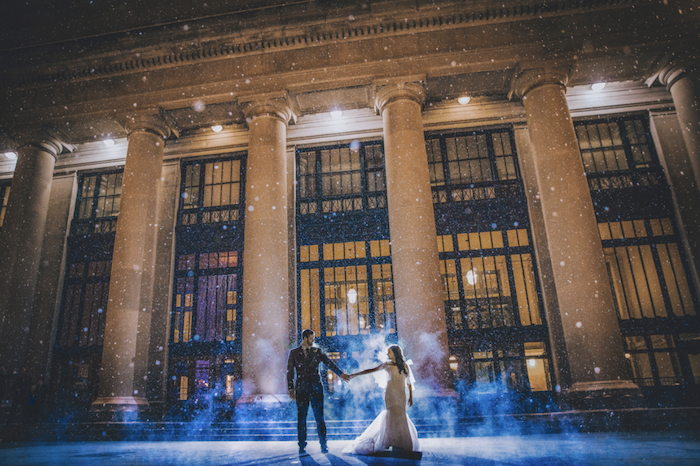 Tip 5: Surprise and delight experiences for your guests
Having extra space to work with gives you the option to bring in exciting elements for your guests to enjoy. Watch your guests be entertained all night!!!
Large wedding venues can feel overwhelming, but if the space is used effectively, large venues provide endless possibilities and can make the largest wedding feel intimate. Thank you Union Depot for incorporating Jen & Rob's dream wedding into your venue and for effectively utilizing every part of the venue as possible. If you are interested in hosting your wedding at a place such as the Union Depot, take a look at their wedding page for more information.
Thank you Union Depot and the rest of the vendors for your sponsorship and help on making this wedding such a success! -David
Special Thank You to:
Aruba Tourism Authority & Divi Aruba All Inclusive
Focus On The Bride
Union Depot & Ramsey County Regional Railroad Authority