It was my pleasure to speak with Virginia Bride Magazine in this edition of their Fashion Focus. Read the article on their site here.
-David
Happy Fashion Focus!
The focus is on David Tutera's new atelier bridal collection that recently launched.
Atelier means a workshop or studio where a haute couture fashion designer, designs and creates.
About the Designer: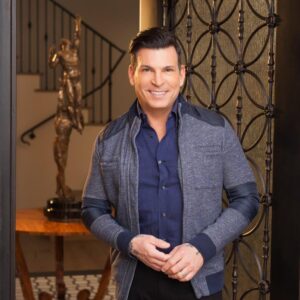 David Tutera embraces and celebrates all that is a woman, from her cultural or ethnic background, to her shape, her curves, her personality and her beliefs. He sees the inner beauty of all women, knowing that each and every bride is gorgeous in her own unique way. He wants his brides to celebrate who they are on their wedding day. David works diligently to make sure every detail in each dress helps connect to that bride's individual personality. The spectacular fit of each gown gives a bride the confidence and pure joy of knowing that she has chosen the perfect dress for her special day.
The David Tutera Bridal collection symbolizes LOVE and the celebration of love symbolizes the greatness of life. David designs each gown with the hope that when a bride wears his gown she will not only feel special, but will feel simply amazing and beautiful because she is!
Virginia Bride Magazine's Publisher, Angeline Frame, recently had the pleasure of chatting with David to get the scoop on his newest project- the amazing David Tutera Atelier bridal collection. As most of you know David is a celebrity in the wedding world, not only he is a wedding gown designer, David is an event planner to celebrities far and wide, he has had several hit TV shows; including My Fair Wedding, My Great Big Wedding, Surprise Party and The Party Planner. A leading Wedding & Entertaining Expert, David Tutera is hailed as an artistic visionary whose ability, uniquely creative talents and outstanding reputation have made him a tremendous success in the lifestyle arena. Tutera has created a name for himself by taking his passion for designing spectacular events and transforming it into a lifestyle. He continuously exceeds the expected with an unmatched level of inspiration, imagination and innovation to create the latest trends in entertaining. And now in fashion!
VB: "David, how long have you been in the wedding industry and what led you to choose this career path"?
DT: " I have been in the business for thirty years!" My grandfather owned a florist and my grandmother and aunt owned a bridal boutique, so it is my blood."
VB: "Tell us about your new bridal collection, what gave you the idea"?
DT: " I was in Indonesia when I had this idea for manufacturing a gown line, a line in which I could create the design elements. Now that I am father of two young girls, it changed my entire philosophy about a lot things. I wanted to spend more time with family, yet still create."
VB: Your brand message is command your inner beauty; can you elaborate on this statement"?
DT: "Every bride is unique as is each wedding. It's all about romance and elegance, you can enhance your inner beauty with each of the gowns in this collection. In this one collection, there is a gown to fit each unique bride's personality."
VB: "What trends can we expect to see for 2020 wedding gowns?"
DT: "Lots of texture, unique fabrics, layering and fabrics that allow for fluid movement are all playing a part in this year's bridal trends".
VB: " What can we expect in the way of decor for weddings this year"?
DT: "This year it is all about clean lines, and more artistic designs. Memorable events are more important than being over the top, "the less is more" philosophy, with a focus on elegant and sophisticated decor".
VB: "Tell us about the story behind your "muse" dress in the collection, Cielo."
DT: "Cielo means heaven in Italian and is named for my 6 year old daughter. The dress, just like her, is over the top, dramatic and classic."
VB: "It's obvious that you and your husband, Joey, are naturals at parenting. How do you juggle your busy schedule with parenting"?
DT: "Family means everything and must come first. I make sure that I am present in my children's lives when they are around. When they are not, is when I work. Joey and I work together, so one of us is with the children, when the other is not. We are very hands on with reading to our kids every night and helping with homework."
VB: "You selected only 18 stores nationwide to carry your collection, what made you choose That's My Dress Bridal in Fredericksburg, to be the only store in Virginia, DC and Maryland to have the line"?
DT: "I laid out a map of the USA and looked at areas with the demographics that would be a fit for the collection. I then searched for stores who would best represent the line in those areas, stores who would understand the vision and would have a team of experts in house that would understand the line and give personal attention to the brides trying on the dresses. More of the boutique type bridal salons across the country."
VB: "What advice would you give to our Virginia brides when choosing a gown from this collection"?
DT: "Look at the full collection before deciding. Don't judge the dress on the hanger. Try on each dress in the collection before making the final decision."
We think it will be a very hard decision deciding on which dress you will end up buying, because each of these dresses are gorgeous!
See the entire collection on the runway at The Richmond Greater Virginia Bridal Show on Sunday- February 23rd at The Richmond Raceway Expo Center, from 1-5 P.M. The fashion show is at 3:00 P.M. Meet David in person at the show, you won't want to miss it!
Cielo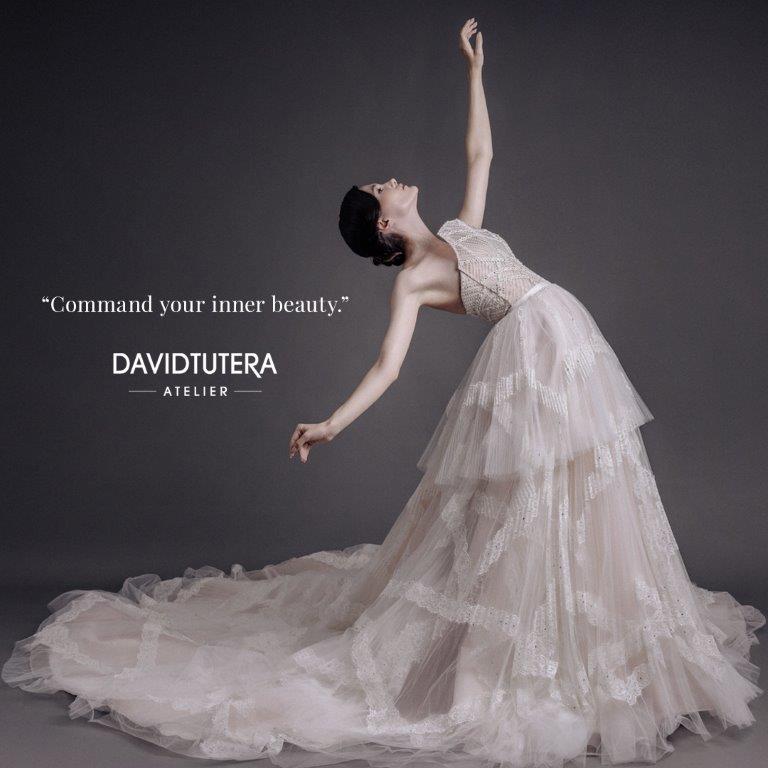 Mariana
Jennifer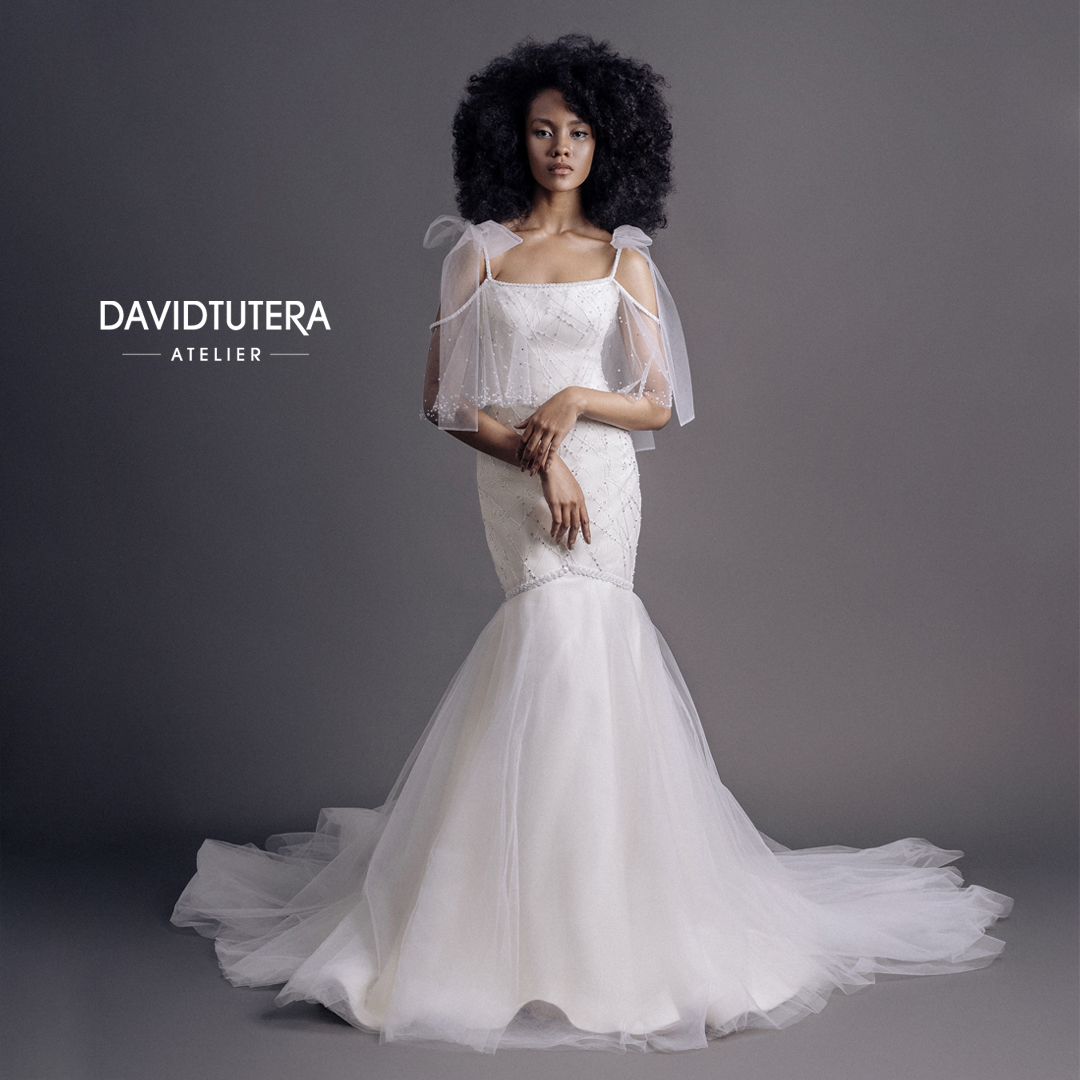 Jamie– Front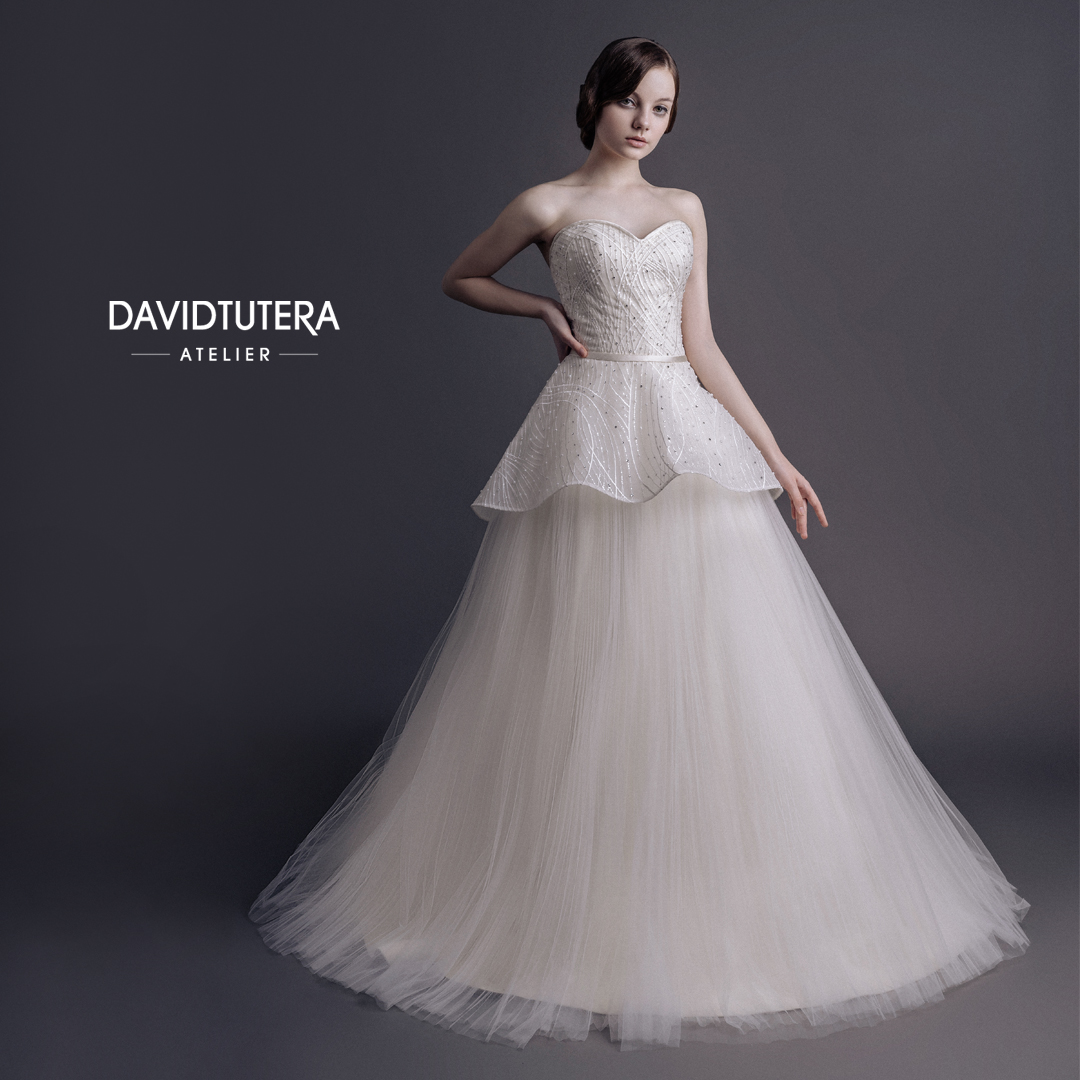 Jamie- Back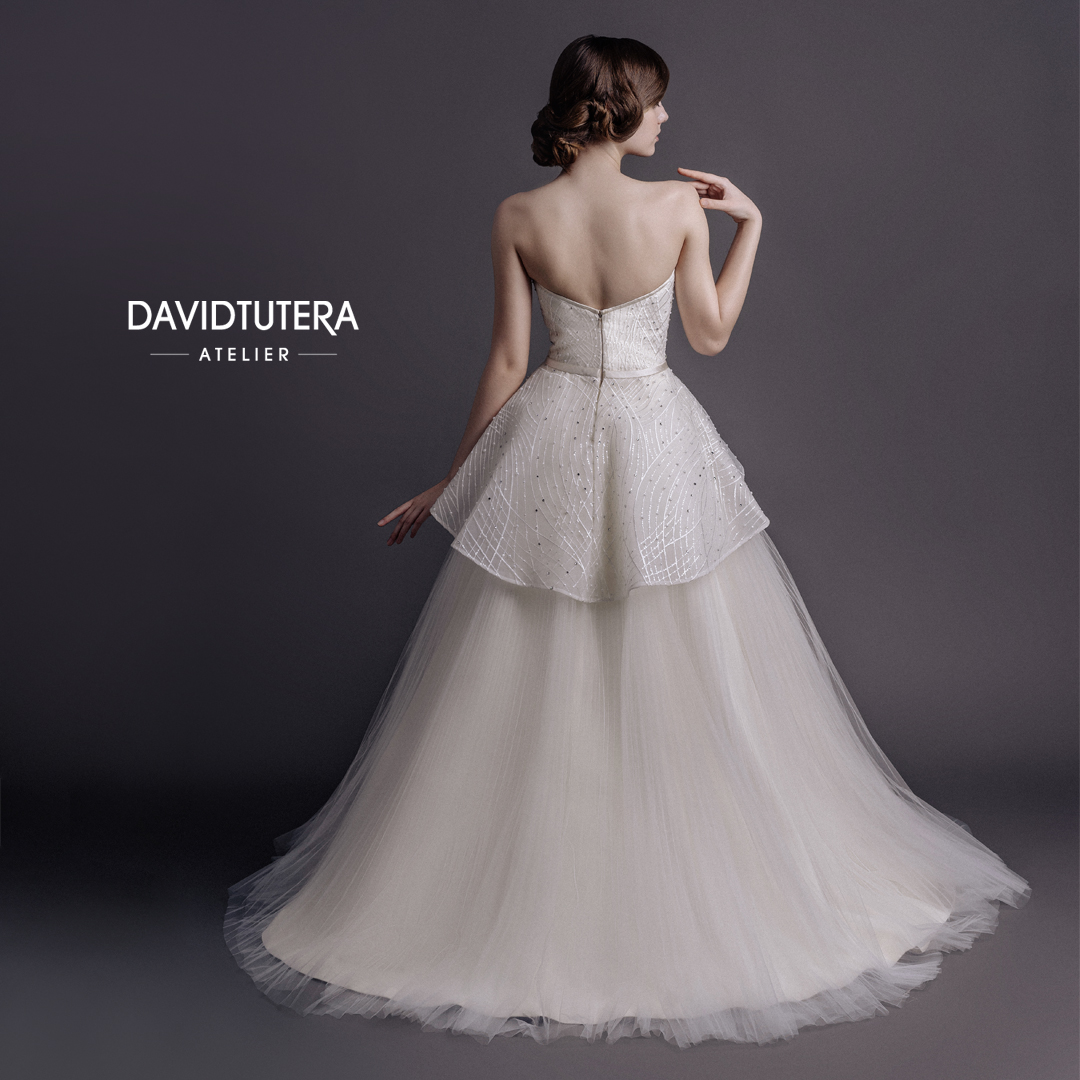 Fio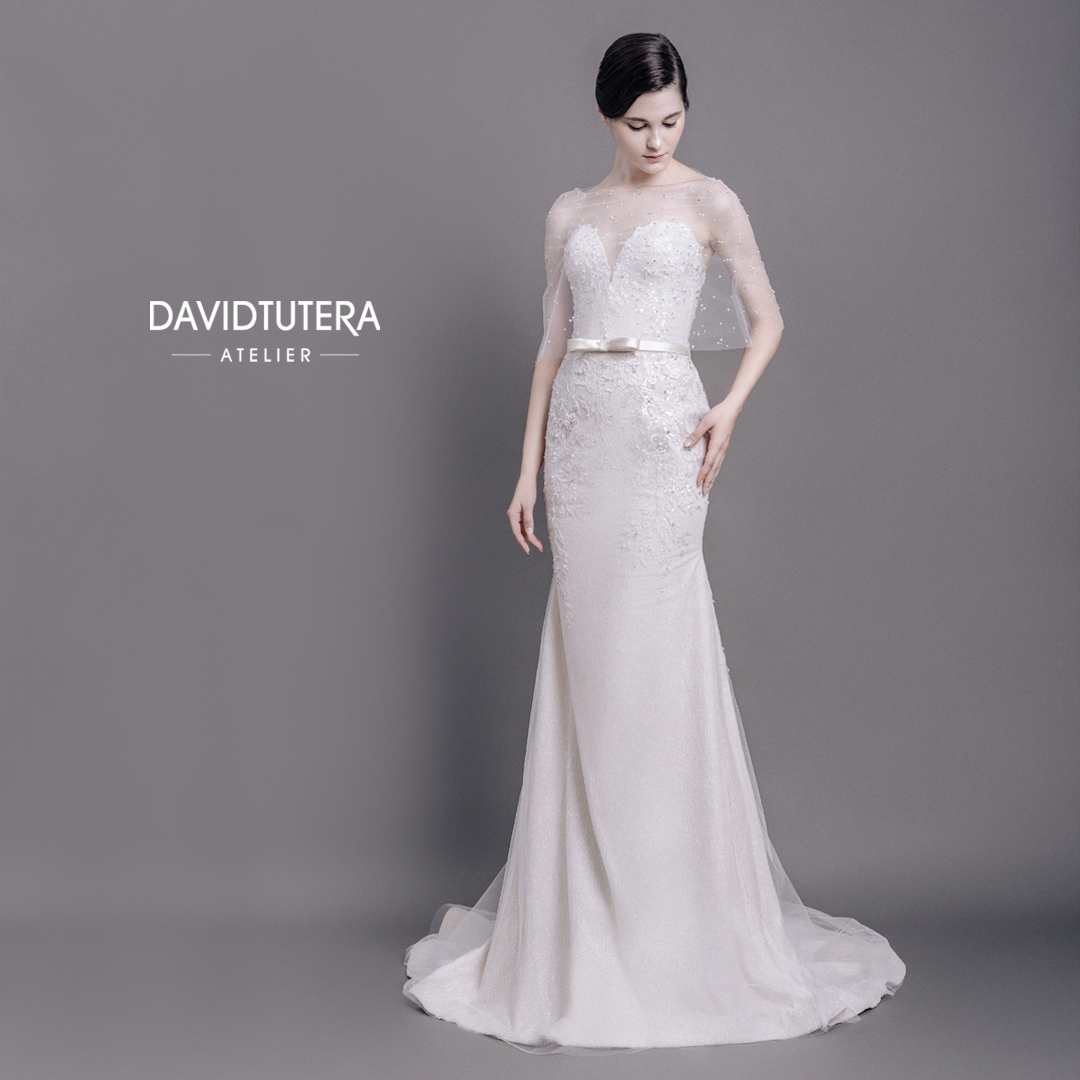 Joslyn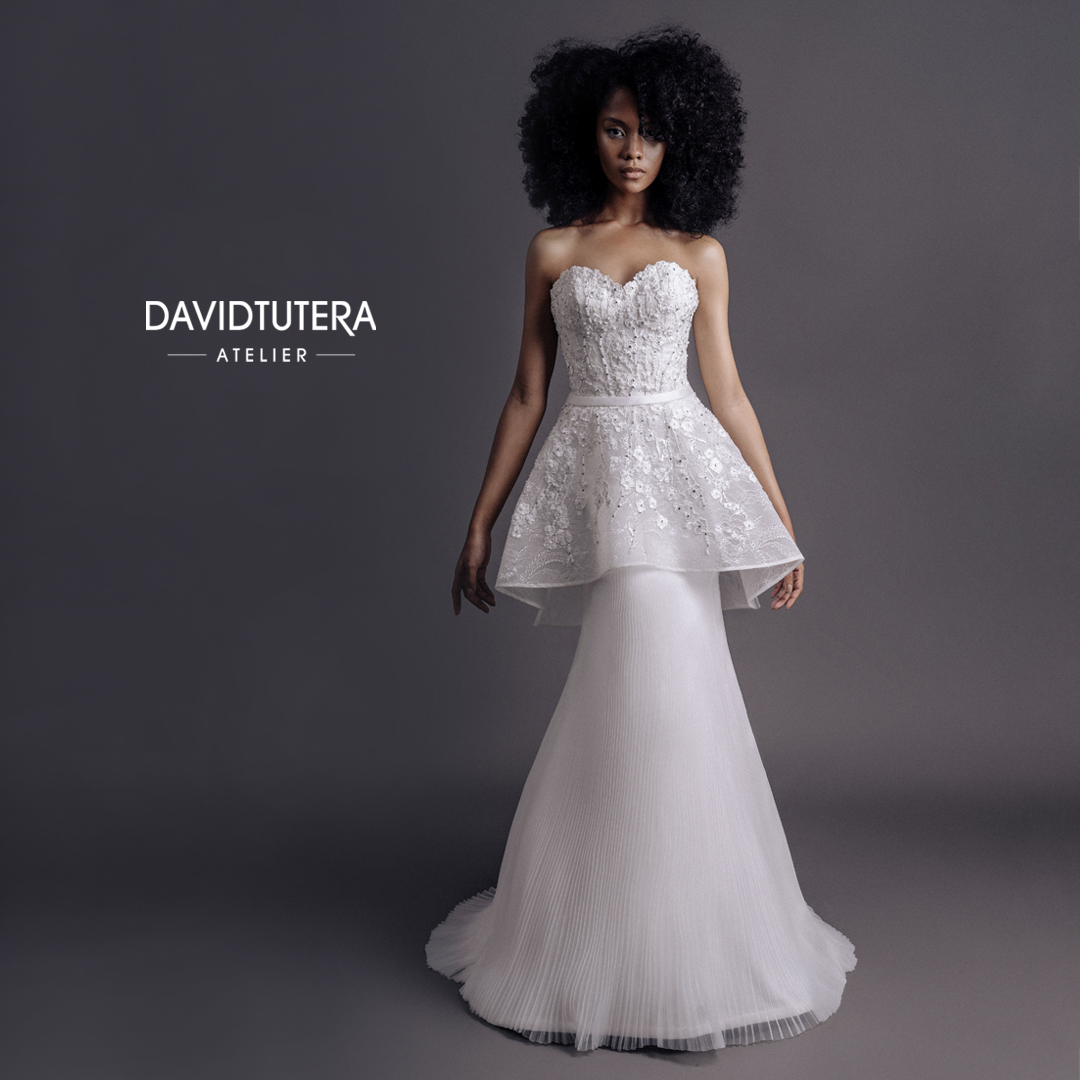 Kristen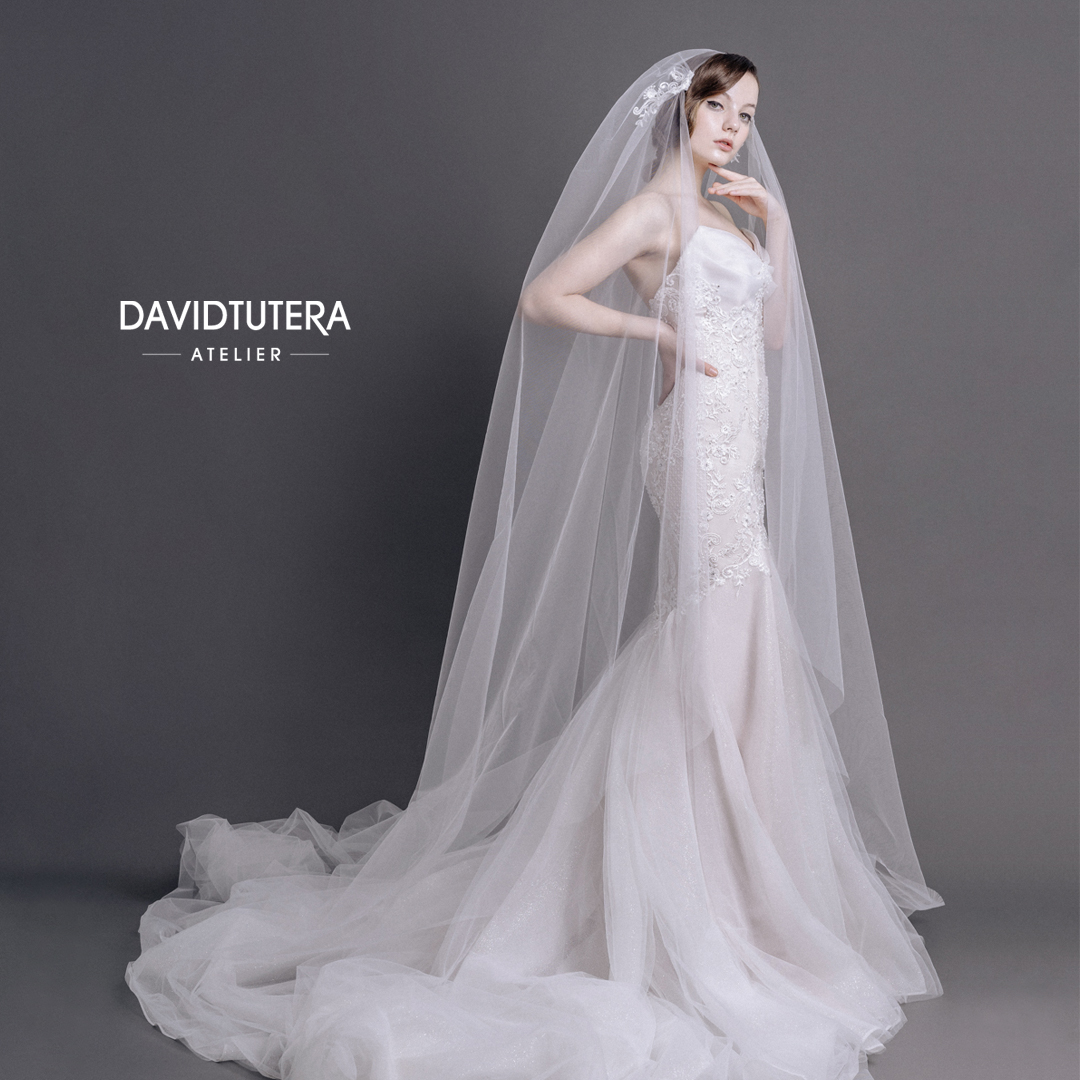 Where to find the collection in Virginia: That's My Dress Bridal located in Fredericksburg is the exclusive retailer for Virginia, Washington DC and Maryland.
Make your appointment now at That's My Dress to attend the in-store trunk show with David Tutera on Saturday, February 22nd.
Watch the video: