A PEEK INTO THE EXPERIENCE
At the David Tutera Experience you will take a personal journey of growth, creativity and confidence with David as your mentor. With David Tutera and his team of experts you will learn new information, trends and ideas.
You will experience hands on sessions that will allow you to grow your business and develop your event planning skills. To lead a team and create great events for your clients, which create lifelong clients you need to lead with knowledge. The hands on sessions are designed to bring you more insight that you can bring to your clients to show them how experienced you really are in the world of events.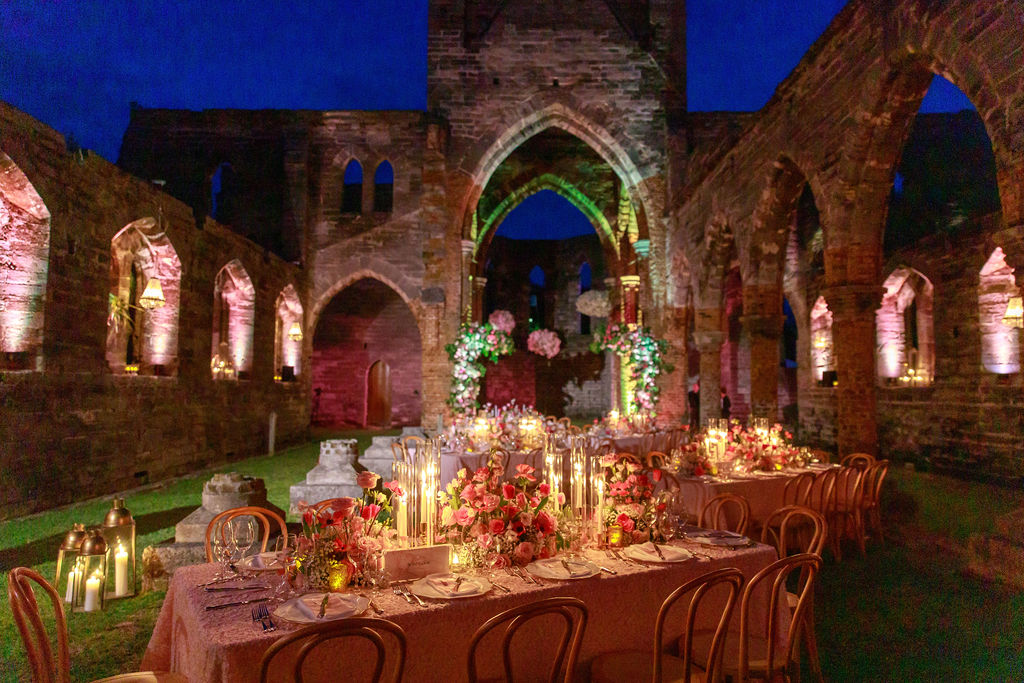 From this journey, you will Experience:
New ideas of how to communicate with clients and vendors
Balancing your personal and professional life
Reignite your passion and excitement in the industry
Harness the power of social media to showcase your talents
Increase your profitability
New ideas for event management, design and flow that will increase your profits and streamline how you operate.
During our time together we will all be engaging with one another. David will be seeking out one attendee that shows passion, energy, and a desire to grow both professionally and personally to award them with an additional Experience. At the closing evening gala that attendee will be selected for the opportunity to work with David and his team on an actual client event. It isn't about who is more talented or more seasoned – it is about watching the evolution of someone of the course of our three days of experiences together. We look forward to you taking the Journey and creating your own unique EXPERIENCE!
Linda Mitchell, Luxury Destination Travel is an expert in both the travel industry and destination wedding industry, specializing in Destination Wedding travel. Linda is the DTExperience Team Travel Coordinator, ready to assist you with all of your travel arrangements. Contact Linda to assist you with all travel related elements, concierge services and destination information.
An immersive experience and is hard to put into words. The details and execution were flawless, the accommodations were first class. Using the now use everyday. Thank you for showing me how to make an event no one will ever forget! Your knowledge has helped to increase my confidence and abilities. You are a visionary!
I want to thank you and all of the terrific people who were at the Symposium for a wonderful experience. The speakers all gave us wonderful information, insight, and inspiration. My fellow attendees seemed to have been hand picked for what they have added to my life from the connections we made. Thank you again and again. It was fabulous!
You have no idea how all this has impacted my life. I am looking forward to keeping in touch with everyone, and to continue learning. You will forever have a special place in my heart.
DTE 2019 Bermuda was a great opportunity for making new friends and connections, as David told us, people come to our lives accidentally or not, but there's always a reason, an opportunity. I believe in collaborations, no matter the distance or the Continent, if we love what we do, we can do everything, that's the best thing I've learned from David!
Last year when I attended, I came to see what it was all about. I was intrigued about what I could learn about myself. This year, I attended because I respect David & Joey and the experience they bring to the event Industry. I respect their accomplishments and the accomplishments of my fellow attendees and what I have learned from all of them
I loved this Experience! I go to so many conferences and networking events and this was by far the nicest, not self absorbed, kindest group I've ever met. Pure Magic!
The Experience has motivated me to continue focusing on my dreams and aspirations and to always surround myself with people that believe in me. David and Joey, Thank you for believing in me it means so much to me……it is priceless.
I would like to say how thankful I am that David and Joey were so genuine and connected with each of us. That truly made this experience more incredible than I could have ever dreamed of. This experience has transformed my overall perspective- leaving me only to learn and grow my business more!
The David Tutera Experience for me was not just something you attended, listened and learned.  It was more like a brotherhood and a bond that all of us can share together. Something that changed life, if you allow it.
I have learned so much at the "experience" and brought back new goals, a new inspiration, new connections, and I am looking now to push beyond boundaries.
I arrived with no expectations and left filled with more then I could have ever imagined (Spiritually, Business knowledge, appreciation for self, friendships and connections with others). I am beyond grateful and I am truly blessed. Thank you so much for seeing something bigger then yourselves and taking the step to create something that exceed your expectations and those around you.
The David Tutera team –possesses affectionate, creative and passionate personality combined with extraordinary talent. The conference had a distinctive aura, which is hard to put in words, but it filled me with effervescent happy feelings. Every event was fabulous, flawlessly organized and expertly executed with distinctive personality and style