See more of Nuage Designs at – https://nuagedesigns.com/ or @nuagedesignsinc
As a designer, I am obsessed with texture. Texture in events often comes from the fabric you use. One of the best things about Nuage is that they truly have so many varieties of different styles and textures and often that is hard to find in this industry. I also loved that we could mix and match. They even went above and beyond showing me options and sending me photos so I could narrow it down for my specific vision. Their commitment to making sure I found my perfect fit was amazing.
For night #2 Modern Madness, we did a half mix. We did non linen tables and tables with linens. This was hard for me to wrap my head around at first but because of the theme I wanted a bit of chaos in the room. The linen perfectly represented the movement of the room. I loved it. The napkins were also a great addition to the tablecloth.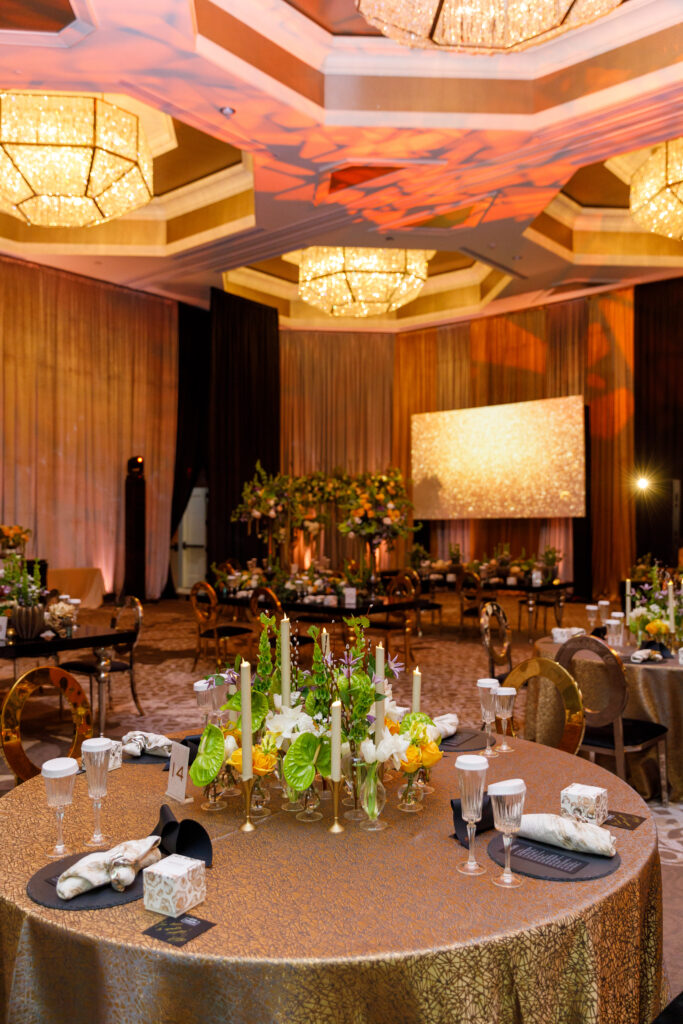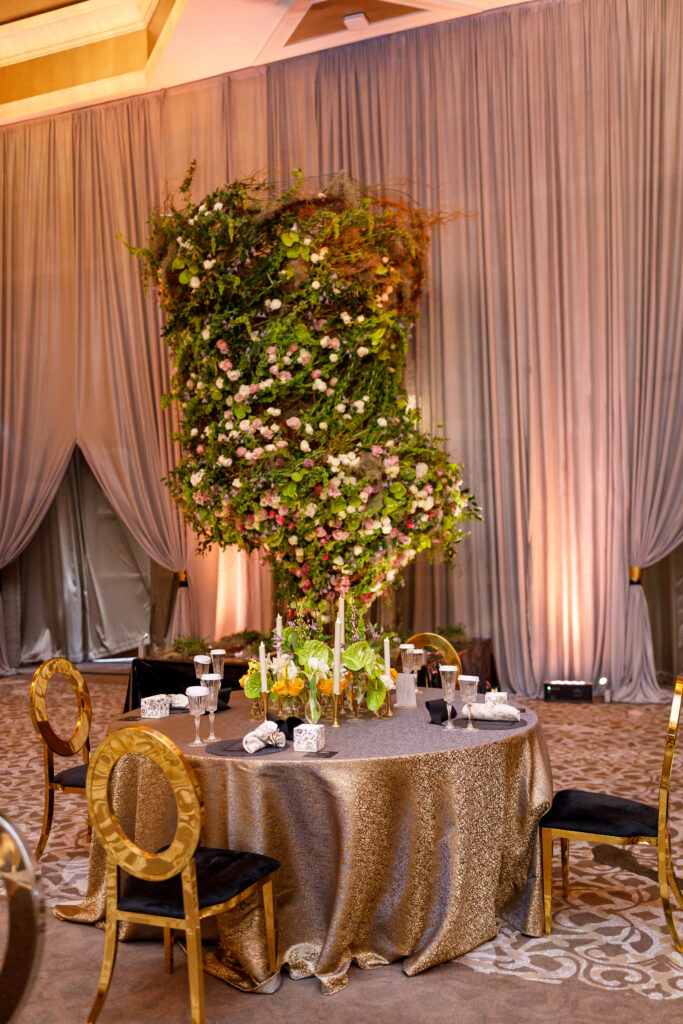 For our final night gala the linens provided a canvas for the flowers and the tabletop but they were a noticed canvas. They gave us options of overlays and underlays which gave us a very unique design. They were soft and delicate, just like the event itself, but at the same time they stood out. The chair back coverings were an elegant touch that made the space feel even more elevated.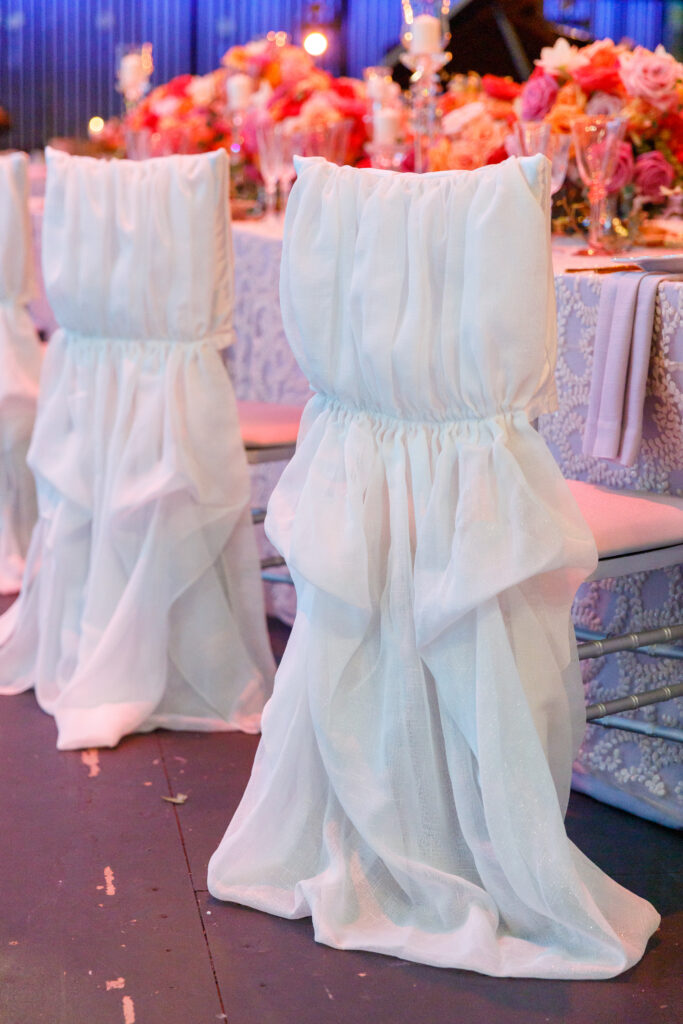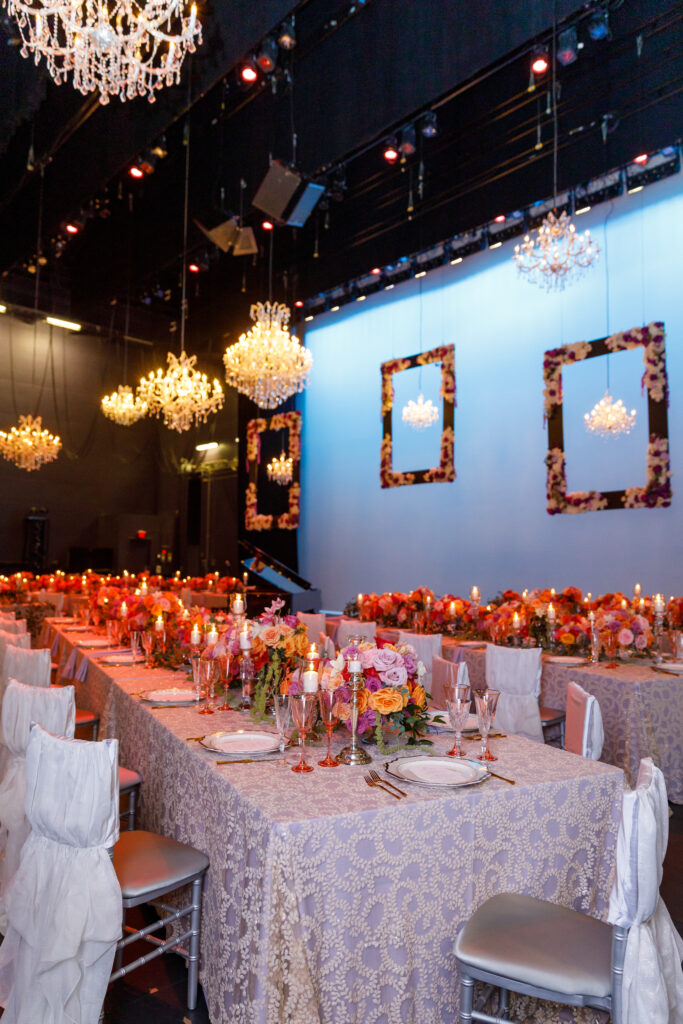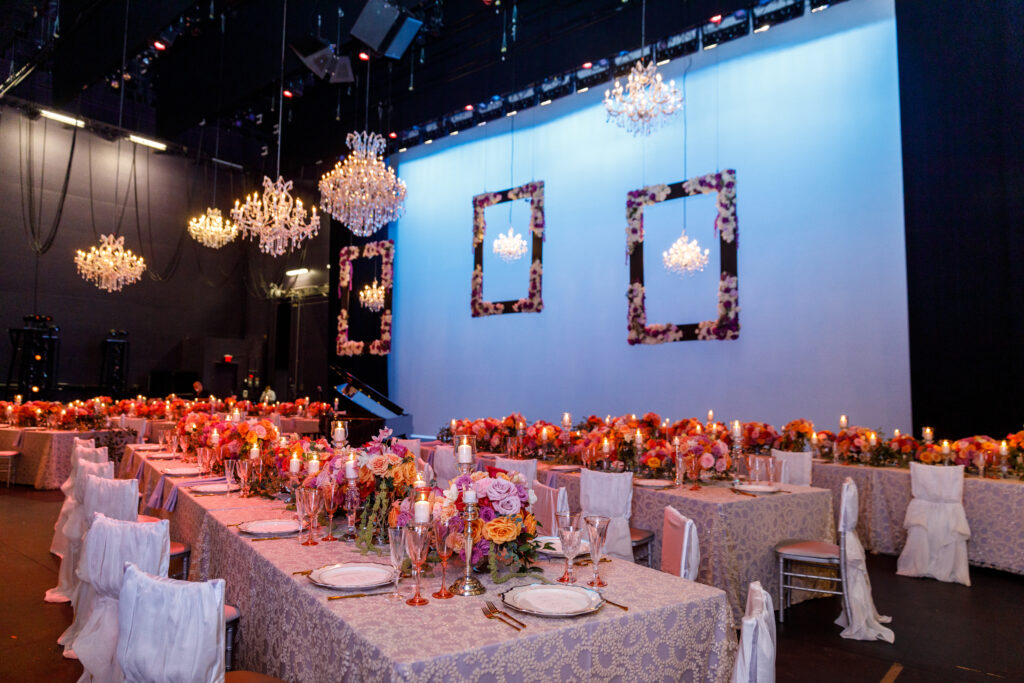 All photo credits go to Victoria Angela Photography – @victoriaangelaphoto